Mali has accused France of twin sovereignty breaches – Bamako says France violated its airspace and in so doing supplied arms to militants.
Mali's foreign affairs minister, Abdoulaye Diop, in a letter to the head of the United Nations Security Council dated Monday, August 15, said its airspace has been breached more than 50 times this year.
"These flagrant violations of Malian airspace were used by France to collect information for terrorist groups operating in the Sahel and to drop arms and ammunition to them," the letter said.
The West African nation said the motivation of France – using drones, military helicopters and fighter jets – in their mission, was to destabilize the country which is suffering from rising terrorist attacks.
The recent accusation is the latest episode of fractured relations between Mali and its former colonial power. France has expressly rejected the accusation.
CLICK HERE TO DOWNLOAD PRESS RADIO MOBILE APP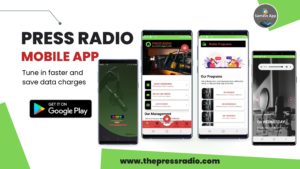 "France has obviously never supported, directly or indirectly, these terrorist groups, which remain its designated enemies across the planet," the French Embassy in Mali, said in a Twitter thread.
Source: www.ghanaweb.com