The President of the World Cocoa Farmers organization (WCFO) Mr. Abraham K. Adusei has appealed to the government to urgently address some of the major challenges facing the cocoa industry with with provision of basic social amenities to the cocoa growing areas to make the industry attractive.
According to Mr K. Adusei, cocoa is the backbone of the country but they are left to their own faith, "how can we leave the city and go to the village with no drinking water, no electricity, poor road network, no hospitals, and poor schools, the risk of diseases, inconsistent rains and buyers forcing farmers to sell at rock-bottom prices that will make their life's better,".
''Though the contributions of farmers from the area to Ghana's cocoa production have been significant, their communities had been neglected over the years, there are no hospitals, portable drinking water and schools in the communities and that several appeals to government over the years for the provision of the facilities have fallen on deaf ears'',  WCFO President observed .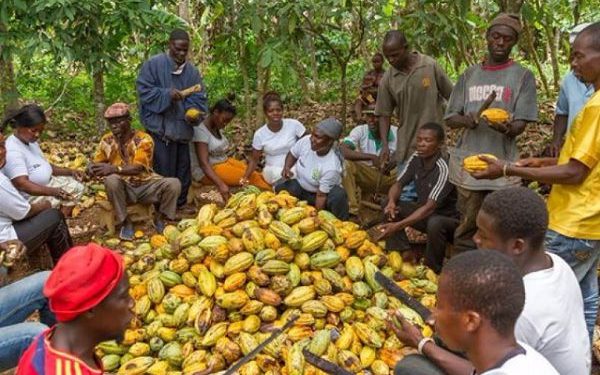 Speaking at the  Annual Global Conference WCFO in Kumasi on Tuesday December 10, 2019 Mr K. Adusei noted that lack of available fertilizers as well as other equipment needed on their farms, to yield the required results, a situation he says is hampering effective farming business.
The Global Conference brought  together cocoa farmers from more than 10 cocoa growing countries including Ghana has the host nation, Togo, Ivory Coast, Jamaica, Brazil, Venezuela, DR Congo and more.
The aim of the organization is to have a common voice for all cocoa farmers in the world to be able to address their concerns and to seek their welfare.
WCFO  Appeal for a sustainable pension scheme
Mr. Abraham K. Adusei  also appealed to the government to provide them a sustainable pension scheme. says the pension scheme will improve the welfare of cocoa farmers once they retire to help them have a source of income.
Vice President Dr. Mahamudu Bawumia in September 2019 announced that the government is working with the National Pensions Regulatory Authority (NPRA) to design and implement a sustainable pension scheme for cocoa farmers across the country.
The Pension Scheme, he said when operational, is expected to improve the welfare of cocoa farmers, coming on the heels of a global agreement to pay cocoa farmers a living income differential from the next crop buying season which begins on October 1, 2020.
Mr. Abraham K. Adusei bemoaned the spate at which politicians have paid lip service to cocoa farmers who have over the years contributed immensely to the growth of Ghana's economy.
"Politician always promise cocoa farmers during campaign but when they get into power they abandon us. Cocoa farmers are really suffering especially in rural areas; COCOBUD has been in the country for 70 years now but their performance is very poor," he emphasized.
On his part, the Bantamahene, Baafour Owusu Amankwatia VI who represented His Royal Majesty Otumfour Osei Tutu Ababio II, Asantehene as the speech guest applause the formation of the organization. He encouraged all cocoa farmers to join hands to champion their course.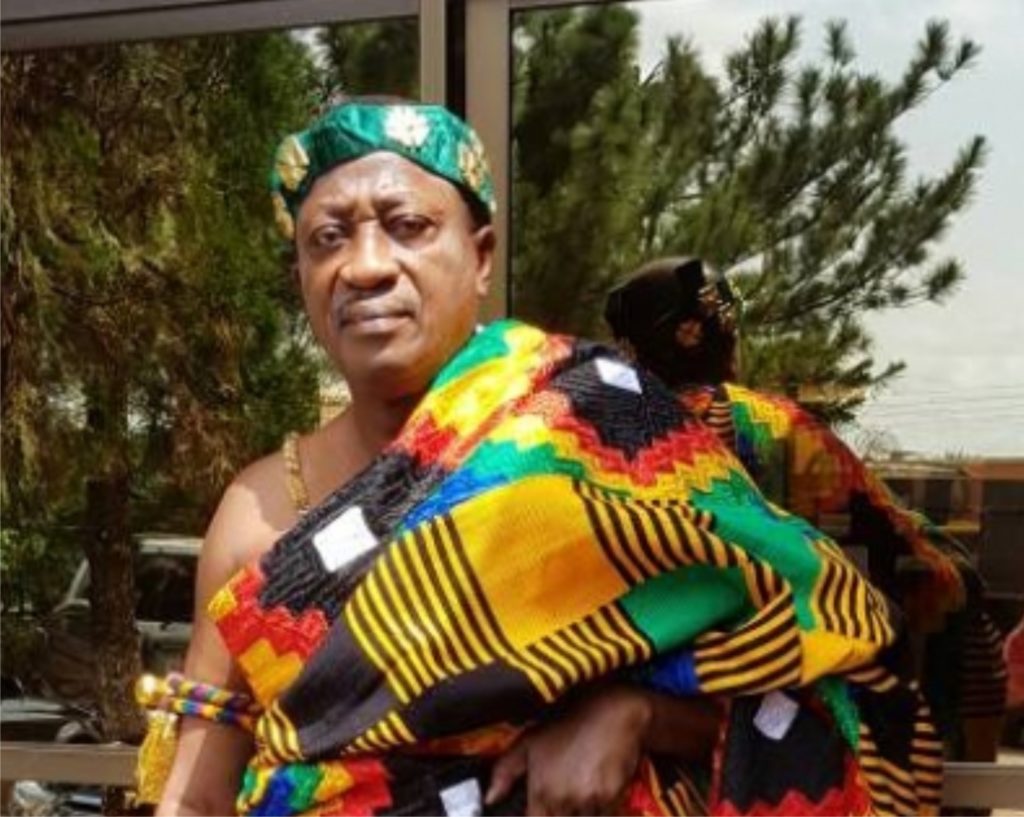 Bantamahene on Climate Change
Baafour Owusu Amankwatia  VI  called for urgent action on climate change  in order to sustainable cocoa production adding that cocoa is likely to disappear in the next four decades if global warming continues to be a big problem.
"Farmers in cocoa growing countries such as Ghana may not be able to cultivate the important crop if urgent action is not taken to mitigate the effects of climate change," he said.
"The cocoa industry is quite clear that if climate change runs rampant, there is a danger of us not having any cocoa being able to be produced in forty years. Climate change is likely to affect global food production. Agriculture is threatened by extreme climatic events such as droughts or floods enhanced by climate change," Baafour Amankwatia VI emphasized.
 Baafour Owusu Amankwatia VI   on Education
Baafour Owusu Amankwatia VI called on Cocoa farmers in Ghana to prioritise their children's education and desist from using them as "labourers" on their farms.
He said the core responsibility of every parent was to send their children to school, protect them from harm, abuses, child marriage, child trafficking, kayaye and child prostitution and not to engage them in hard labour.
he described as "criminal" for any parent to deny a child formal education and that it was punishable by law and attracted a penalty of one year imprisonment or a fine of GhC500.00 or both.
"Children are the future leaders of our country and it is the duty of those of us in leadership; traditional rulers, religious leaders, parents and the society at large to develop them for the future," he added.
Baafour Owusu applauded Ghanaian and Ivory Coast governments for taking the initiative to determine the prices of cocoa at the world market.
Background
The two West African nations account for nearly two thirds of global output, yet they exert limited influence over international cocoa prices, which have stayed low in recent years due to overproduction.
Representatives from across the industry met in Ghana's capital Accra this week to discuss a common floor price for cocoa beans produced in Ghana and Ivory Coast that would protect farmers' livelihoods.
Traders, manufacturers and processors agreed to the proposed floor price of $2,600 per tonne, but requested a technical meeting on July 3 to address details of its implementation, the Ghanaian and Ivorian agriculture ministries said.
"This is a historic meeting during which suppliers and buyers have engaged and agreed on a price below which the producers will not sell," the chief executive of Ghana's Cocobod, Joseph Aidoo, said at a press conference.
His Ivorian counterpart, Yves Kone, said: "We arrived at a consensus and everyone agrees that the producers are not well remunerated and that something must be done to improve the conditions of producers."
Ghana and Ivory Coast earlier on Wednesday suspended forward sales of cocoa beans for the 2020/21 season until an agreement was reached on the floor price.
This suspension will remain in place while they implement the floor price, according to the ministries' statement.
The two countries agreed to harmonize their sales system earlier this year in an effort to exert more influence on international prices.
They have sought a minimum price for the main crop, calling for sales contracts below this threshold to be compensated by a living income differential.
Source: Ghana/otecfmghana.com