Low ESG credit impact scores to blame for recent credit downgrades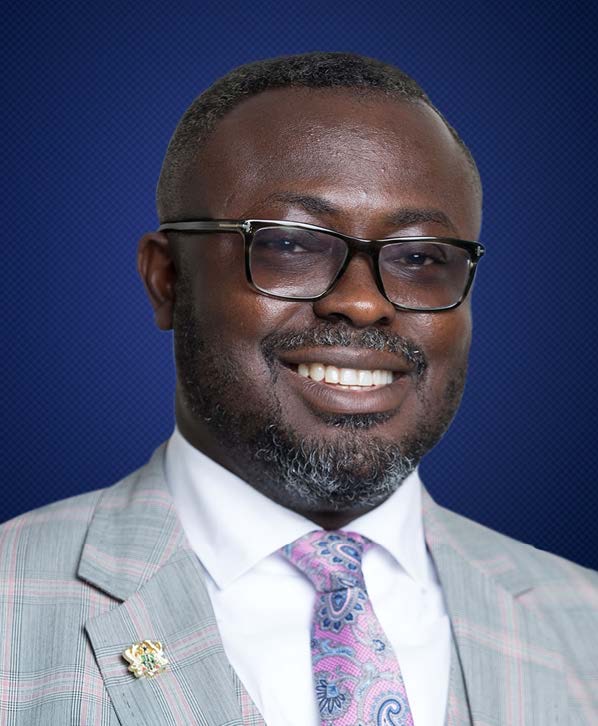 Kwame Sarpong Barnieh
Kwame Sarpong Barnieh, a Governance, Risk and Compliance Services (GRCS) Partner at KPMG Ghana, has attributed Ghana's recent credit downgrades to low Environmental, Social and Governance (ESG) credit impact scores, with Moody's citing a CIS-4 and Fitch, a CIS-5+.
"Our recent downgrades that caused a lot of mania for us around our bonds and everything was actually influenced by our ESG rating. Ghana was downgraded by both Moody's and Standard and Poor's (SNP), fundamentally because of our ESG standards", Mr. Barnieh remarked during a UK- Ghana Chamber of Commerce (UKGCC) and KPMG Ghana webinar on "ESG Considerations and Why They Matter".
Ghana has made some headway in ESG adoption and integration. For instance, at the macro level, Ghana was the first African country to establish a country financing roadmap for the UN's Sustainable Development Goals (SDGs), while at the enterprise level, listed companies on the Ghana Stock Exchange are expected to comply with an ESG Disclosure Guidance Manual. Moreover, the Bank of Ghana, in 2019, issued a Sustainable Banking Principles Guidelines for banks, which will go into effect in 2024.
The low ESG credit impact scores indicate a lot is yet to be done.
What is ESG?
According to Mr. Barnieh, ESG proposes non-financial performance indicators (of risks and opportunities) that evaluate a company's responsibility, long-term viability, and environmental influence.
"Typically, an ESG-focused company is more resilient as its wider view and understanding of risk is likely to leave it better prepared for a wide spectrum of possible risk scenarios".
Some of the factors considered under the "Environment" pillar of ESG include air quality, water management and hazards, and land use and ecology; while factors considered under the "Social" pillar include human rights, noise pollution, and employee health and safety. Finally, factors considered under the "Governance" pillar include economic impact, business ethics and disclosures, and risk governance and management.
ESG at the Enterprise level
Speaking during the webinar, Mr. Barnieh added that the greatest threat to growth, according to CEOs, is environmental and societal risk, and added that governance will help manage the risk on businesses. He urged businesses to adopt ESG, for the value they bring to companies.
"Research proves that entities that practice ESG, at least at the medium to advanced level, are more resilient when it comes to shocks. And then more importantly, entities that practice ESG have a robust understanding of their risk management or the risk that they face so they are able to better manage challenges and identify opportunities around their business that align with their strategy".
Moving the ESG agenda
Mr. Barnieh asserted that ESG brings a lot of value to companies, highlighting enhanced reputation, ability to spark commercial opportunities, and enhanced operational efficiency among others, as some of these benefits.
These benefits notwithstanding, some challenges remain, which hamper the adoption/integration of ESG factors.
Some of these challenges include weak corporate governance frameworks, lack of clear roles and definitive purpose statement on ESG and climate commitments, identifying gaps and opportunities for improvement priorities, lack of relevant data, and different standards requirement per country.
To successfully integrate ESG factors into Business Decision making, Mr. Barnieh advised that organisations would have to undergo four stages of Diagnose, Strategise, Transform, and Inform in the ESG lifecycle.
Mr. Barnieh also underscored the importance of ESG reporting, remarking that, "It's a stage where you want to tell your own story because if you don't tell your own story, assumptions will be made". Here, he urged corporations to avoid 'Greenwashing', the tendency for a company to try to convince the public that it is doing more to protect the environment that it really is by providing misleading information on operations/products.
Overall, Mr. Barnieh was positive about the future of ESG in Ghana. "ESG is taking shape in Ghana. We are very confident that it's something that regulators will really move strongly to assist entities become compliant and really embed in the businesses they do", he said.
The webinar explored other topics under ESG such as reporting challenges and compliance issues, reporting best practices, how to avoid Greenwashing, ESG implications for cyber security, and the relationship between Corporate Social Responsibility (CSR) and ESG.
Kenneth Agyei-Duah, a Deputy Manager, GRCS at KPMG Ghana, moderated the webinar, the first in the series of UKGCC/KPMG Ghana's ESG knowledge sessions.
About the UKGCC
The UK-Ghana Chamber of Commerce (UKGCC) was established in 2016 to promote trade between the UK and Ghana. It is the leading UK business support organisation in Ghana.
The UKGCC provides exceptional support for its members through the sharing of knowledge and ideas, creating platforms for building stronger networks and providing linkages with Government and its agencies. One of its key foci is to see Ghana become a significant economic partner for the UK as an export market, import source, investment destination and vice versa.
It exists to further the business interests of its members across both countries and create more business opportunities.
The Chamber is backed by the British and Ghana Governments through the UK-Ghana Business Council and the British Chambers of Commerce in the UK and is Africa Scotland Business Network Strategic Partner