The Finance Minister, Ken Ofori-Atta, is set to deliver the 2022 Mid-Year Budget Review in Parliament after it was postponed due to government's engagements with the International Monetary Fund (IMF) for support.
While expected to make his official remarks about the decision to engage the Fund, Mr Ofori-Atta will provide information on how revenue and expenditure had performed in the first half of the year.
He will also touch on the country's current budget deficit figures, amid calls on him to improve investors' confidence in the country's economy.
CLICK HERE TO DOWNLOAD PRESS RADIO MOBILE APP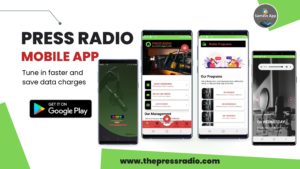 Some stakeholders shared their expectations prior to the address. Among other things, they say attempts to improve the local market should not be used as an excuse to introduce more crippling taxes.