Libya suspends minister over talks with Israel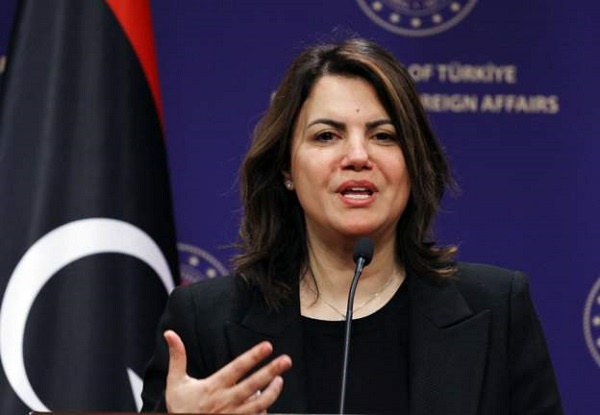 Libya's foreign minister has been suspended from office after it emerged that she met her Israeli counterpart in Rome last week.
Israel had described the meeting as an historic first step in establishing relations.
But Najla al-Mangoush said it was a chance and unofficial encounter during discussions with the Italian foreign minister.
Ms Mangoush is now under investigation.
It will report to the prime minister within three days.
The presidential council, which represents Libya's three provinces, said it was illegal to normalise relations with Israel.
The speaker's office in parliament has accused Ms Mangoush of grand treason and called for an emergency session on Monday.
Despite improving relations between Israel and some Arab and Muslim majority nations, it still has no formal diplomatic ties with Libya.
Source: www.bbc.com