LGBTQI+: Women are sweet, so why do you go for the hard backside? – Michy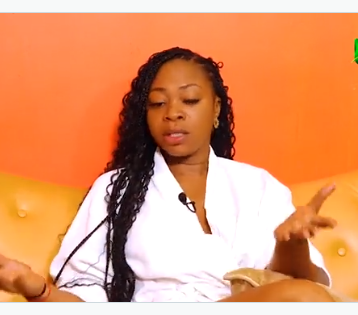 Shatta Michy has added her voice to the ongoing discussions about LGBTQI+ rights, expressing her reservations about the activities of the community.
According to her, traditional male-female relationships are inherently sweeter compared to same-sex relationships.
Speaking in an interview on UTV's Atuu, she raised concerns about the portrayal of LGBTQI+ themes in educational materials and media.
She argued that divine creation involves an intimate connection between a man and a woman, emphasizing that the essence of companionship and love is best fulfilled in such relationships.
"I was happy but you see no matter the laws it is in the education you give to the kids, we have a compilation or selection of Shakespeare books, summarized stories of Shakespeare's books.
"Recently I asked him (her son) to read a book and come tell me the story later, he explained how a girl dressed like a boy and fell in love with another guy…and also how a boy wore female pants in a Shakespeare book.
"So, for the law, whatever they ban or prevent from happening is imprinted in the cartoons, and in the books. can you cancel all those books?
She added, "I felt like the whites are grooming the next generation in certain ways and I am not happy about it because creation didn't talk about Adam and Adam, I believe that woman is sweet; Abeiku (host), so why would you go for the hard backside."
Source: www.ghanaweb.com