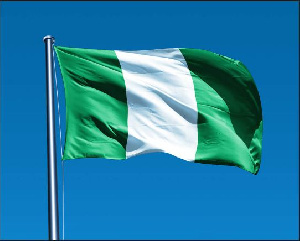 The Lagos State chapter of the Inter-party Advisory Council (IPAC), has cautioned Lagos State Governor, Mr. Babajide Sanwo-Olu and the state's Independent Electoral Commission, (LASIEC) from taking any steps that would lead to the exclusion of its members from the forthcoming local government elections scheduled for July.
The warning was handed down on Wednesday in a communique issued at the end of a meeting by members of the council in Lagos.
The communique which was presented to newsmen by IPAC chairman in Lagos, Mr. Tade Ademola stated the warning became pertinent in view of steps being taken by the governor to exclude members of council based on a Supreme Court judgment allowing the Independent National Electoral Commission (INEC) to deregister political parties in the country.
According to IPAC the governor and electoral umpire should adhere strictly to a judgment delivered by the Court of Appeal on Monday 10th August 2020, which he argues is clearly different from the earlier pronouncement of the Apex Court.
Extract of the appellate court reads thus, "The proper interpretation of S225A of the 1999 constitution CFRN implicates that before the 2nd respondent (INEC)  can validly proceed to de-register any political party, the said political parties must have failed to satisfy the minimum electoral requirements in sub section (B)&(C) of the section 225A I am therefore of the opinion that this particular appeal is factually distinguishable from the unreported judgment of this court delivered on the 29th day of July,  2020. In Appeal No CA/A/CV/426/2020" Ademola added that the judgment has affirmed the rights of IPAC members to participate in the election, saying the circumstances, grounds and parties to the disputes with which the apex court made the judgment that favoured INEC are different.
While urging both LASIEC and the state government not to waste taxpayer money by conducting an election that is illegal. IPAC however expressed its resolve to take the two to court, should they go ahead to exclude them from the poll.
The meeting lambasted the Chairman of the ruling All Progressives Congress (APC) in Lagos, Alhaji Tunde Balogun for calling on INEC to deregister more parties whom he termed as mushroom parties.
While accusing Balogun of hypocrisy, the communique states that "The same "Mushroom" parties under Conference Of Registered Political Parties (CRPP) are those you courted during the 2019 election to support you to win the Governorship election.
"Today it is history having used CRPP to win elections reneging on your engagement with them before endorsing your then candidate Mr. Babajide Sanwo-Olu, this is a topic for another day "While awaiting the final judgment of the Supreme Court on the Appeal by INEC, the general public should note that INEC never applied for a stay of execution."
Source: Re-Awaken initiative of Nigerian Re-Awaken (RAIN)