Kweku Flick drops new Ghanaian-drill single 'Rastaman'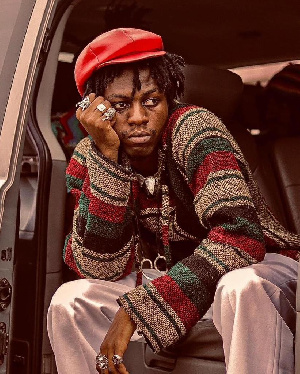 Ghanaian music sensation Kweku Flick has released his highly anticipated first single of the year, titled "Rastaman."
After thrilling music lovers with the melodious "High" single, the iconic vocal sensation bounces back with Rastaman, which prior to its release had received massive social media attention.
The song, produced by Ghanaian Stallion, is now available across various streaming platforms as Kweku Flick walks music lovers through his rough musical journey.
The "Rastaman" song traverses lyrically with a soothing hook as Kweku Flick dazzles with unique vocals, reminiscing about the ordeal of being a rastaman.
The video for the song is captivating, as Kweku Flick showcases his acting skills in a well-synchronised piece that comes with beautiful cinematography and perfect imagery.
Shot by renowned producer Solomon Agyei, the video tells an interesting story about the ordeals of people with dreadlocks, especially their encounters with security agencies.
The song is available on all digital streaming platforms.