Kossa President Paves the Way for Fresh Leadership After Successful Tenure: Mr. Jatoe Dong Takes the Helm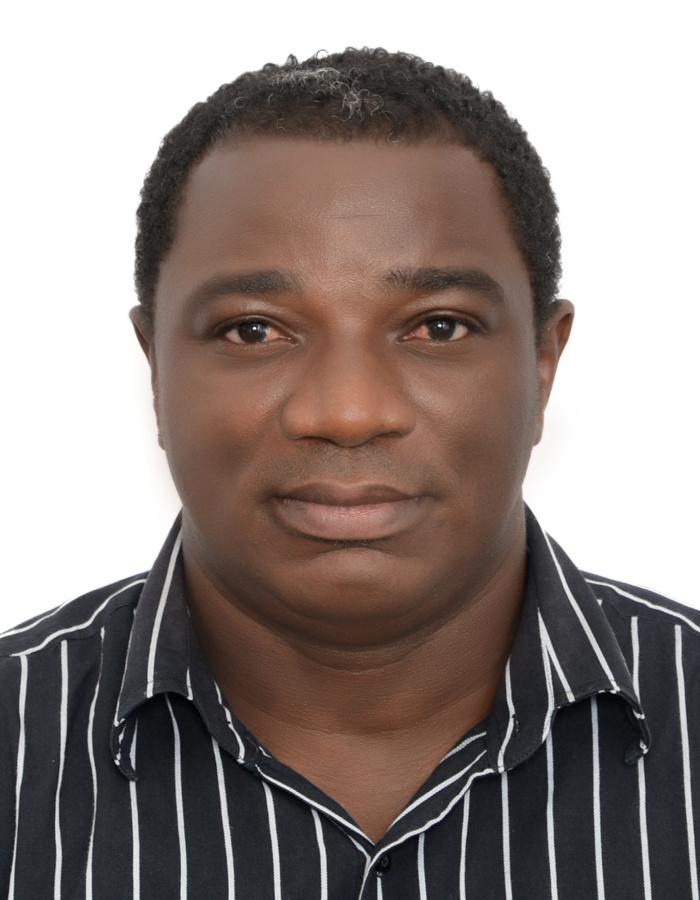 In a momentous turn of events, Dr Charles Ofei-Palm, the incumbent President of the Korle-Bu Senior Staff Association, gracefully steps down, setting the stage for a new era under the leadership of recently elected President, Mr. Jatoe Dong.
The ripple effect extends to a complete reshaping of the executive team, featuring Mr. David Azumah Nelson as Vice President, Madam Patricia Sackey as General Secretary, Mr. Edwin Kojo Quansah as Assistant General Secretary, and Mr. Henry Nii Kwatei Owoo as Financial Secretary. This transformative shift not only signifies a change in leadership but also marks a crucial milestone in KOSSA's journey.
Successes Under Ofei-Palm's Leadership:
Dr Ofei-Palm's tenure as President has been marked by a series of accomplishments, reflecting his steadfast dedication to the well-being of staff and patients who visit the premier hospital.Notably, advancements in employee welfare initiatives such as staff Medicare have created a stronger sense of unity among KOSSA members, contributing to an environment of cooperation and mutual support.
The outgoing executives, in collaboration with the advisory board of the association ensured a seamless and transparent election process to determine the association's new leadership.
Transition to New Leadership:
All eyes are now on Mr. Jatoe Dong, the newly elected President, as he assumes the responsibilities of leading KOSSA into a new phase. His wealth of experience and commitment to the association's objectives instills confidence in members and stakeholders alike. Joining him in this endeavor, Mr. David Azumah Nelson as Vice President and the rest of the executive team bring a fresh perspective to the table, promising a continued trajectory of progress and positive change.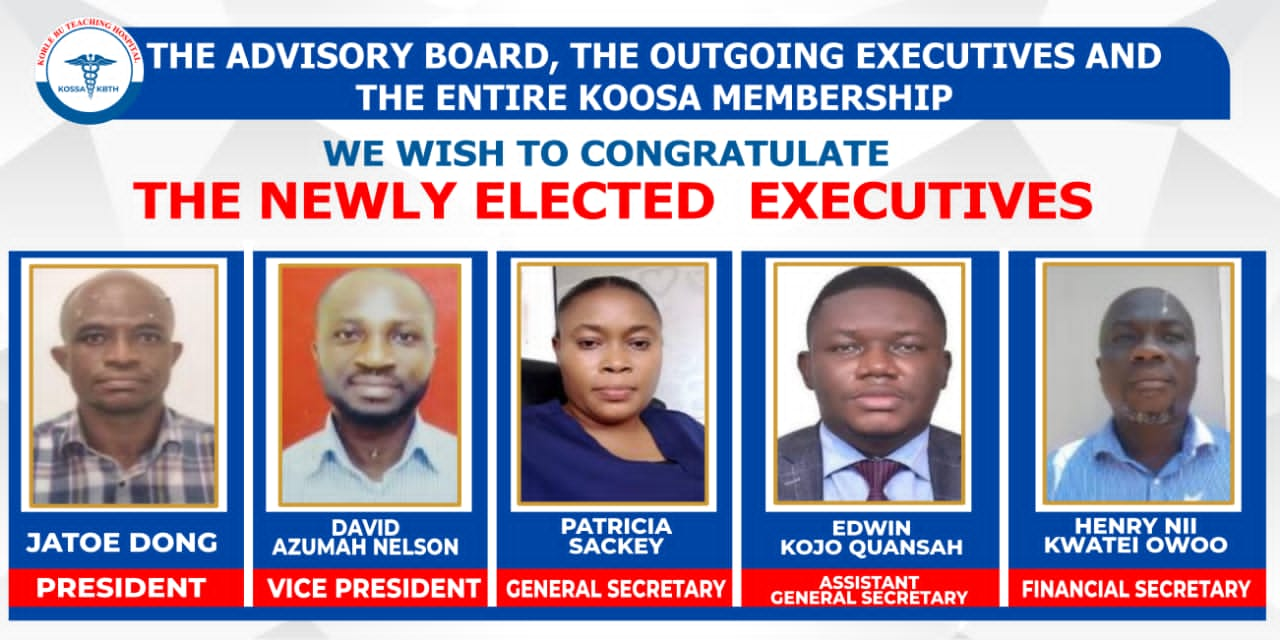 Optimism and Democratic Values:
Amidst the transition, members of KOSSA express optimism for the future, anticipating a renewed focus on their needs and concerns under the new leadership.
The democratic and transparent nature of the election process underscores the association's commitment to accountability and ensuring that the voices of the senior staff are not only heard but effectively represented.
Looking Ahead:
As the curtain rises on this new chapter, the Korle-Bu Senior Staff Association remains a formidable force dedicated to championing the interests of its members.
The unity and vision shared by the incoming executives set the stage for a promising future for KOSSA, reinforcing its role as a vital contributor to the success of the hospital.