Ken Agyapong breaks silence on why Justice Annan was fired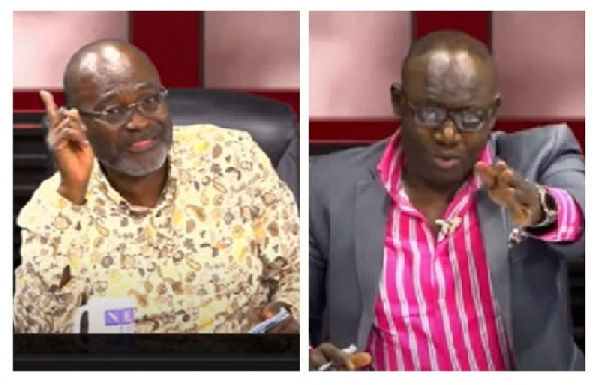 Owner of Ken City Media and Assin Central Member of Parliament, Kennedy Agyapong, has finally disclosed the reasons for sacking Justice Kwaku Annan, a former political talk show host on Net2 TV.
The incident took place last year and Annan continually stated his side of the story even as his former boss refrained from addressing the circumstances and the underlying reasons.
Agyapong's first public comment on the matter was during an interview earlier this week with Citi TV as he lamented the trend of misreporting against his person especially when the news is deemed insulting.
Agyapong insisted that his boldness has serially been misconstrued to mean arrogance, stressing that the media with their misreporting will be the trigger for any chaos that the country experiences.
To buttress the fact that he was not merely targeting the media, he explained why and how he sacked Justice Annan from Net2.
"Justice Annan insulted Vice President, Justice Annan was biased to a man who was an adjudicator for Mr. Prempeh, the former director of Controller General who died and one Mr. Boateng had to take charge of his estate.
"This gentleman did not even call Mr. Boateng for his side of the story, he made series of publications against him. When we had this election (NPP national executives) at the stadium, the man embarrassed me over the matter thinking I was complicit in the attacks."
Agyapong said he later found out that the issue between Mr. Boateng and Justice Annan had gone as far as the National Media Commission (NMC) him to apologize which he refused.
"Although I am contesting the Vice President, I will not stand anywhere and insult him, whether I like it or not, he is the Vice President… When I verified (the NDC order), they gave me a report from Media Commission and I said this cannot go on," he stated.
Annan in his defense has demanded evidence of where he insulted the Vice President lamenting that the manner in which he was fired was untidy.
Source: www.ghanaweb.com