Kelvyn Boy reacts as Ghana passes law to allow industrial production of cannabis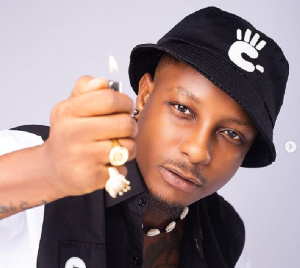 Afrobeat singer,
Kelvyn Boy
 has reacted to the legalization of the growing of cannabis in Ghana for industrial and health purposes.
During parliamentary proceedings on July 12, 2023, Ghana's parliament approved the Narcotics Control Commission Amendment Bill 2023, which implied that the country has agreed on the cultivation of cannabis in Ghana specifically for industrial and health purposes.
Several Ghanaians including some politicians were happy to know that the country's parliament had finally passed the law after the long wait.
John Dumelo, the Ghanaian actress cum politician was among those who jubilated about the legalization of cannabis. He took to his Twitter page and wrote: "I'm very excited Parliament has passed the Narcotics Control Commission Amendment Bill 2023, which seeks to decriminalize the cultivation of cannabis for medicinal and industrial purposes
"This is a defining moment in Ghana's history. As a farmer, adding the cultivation of cannabis to my portfolio for medicinal/ industrial purposes is definitely something I'm looking forward to. God bless Ghana".
John Dumelo's tweet attracted several comments from netizens which included the Afrobeat singer, Kelvyn Boy.
Kelvyn Boy, upon seeing the tweet replied by saying that he would like to meet John Dumelo for some lessons in weed cultivation and he further stated that he would love to embark on such a journey.
"Baba I for come see you! I want take a few lessons as I'd really love to embark on this special journey of weed cultivation", he wrote.
Below is how some social media users reacted to Kelvyn Boy's response.
"You go smoke the whole farm Mr. Loco"
"Kelvyn Boy to divert from music to weed. HERE WE GO!"
"Look sharp big man, it's a very lucrative venture"
Check out the tweets below:
Source: www.ghanaweb.com