JUST IN: Ghana has officially included in South Africa's E-Visa program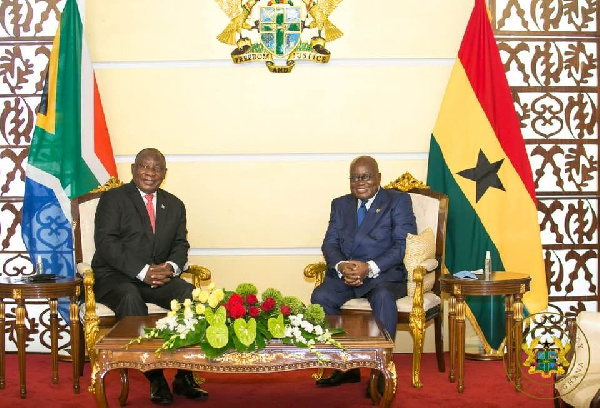 Ghana has officially been included in South Africa's e-Visa program.
This new inclusion will allow Ghanaian nationals to apply for South African visas through an online platform, eliminating the need to physically visit the South African High Commission for their visa applications.
In a statement issued, the South African High Commission stated that this development will help bring a positive change in visa application procedures.
It also added that the introduction of the e-Visa program will enhance and streamline the visa application process, making it more convenient for Ghanaian travellers.
"The High Commission of the Republic of South Africa wishes to inform you that Ghana has been added by the government of the Republic of South Africa to the E-Visa list, which means that the Ghanaian can apply online for a visa to South Africa without visiting the High Commission," part of the statement read.
The commission directed Ghanaian travellers to visit the Department of Home Affairs of the Republic of South Africa's portal for comprehensive information.
"The information is available on the portal of the Department of Homes Affairs of the Republic of South Africa. The Ghanaians are urged to visit the following website https://www.dha.gov.za to obtain more information.
"It should be noted that the normal requirements such as passport details, letter of invitation/ proof of accommodation and bank statement would be verified on arrival at a point of entry," the commission added.
The statement also added that individuals who have been waiting for their passports, which were withheld for more than three months due to this change, can now collect them at the VFS Global Office.
"Passports that have been more than 3 months at the High Commission could be collected at the VFS Global Offices," it stated.
Ghana's leading digital news platform, GhanaWeb, in conjunction with the Korle-Bu Teaching Hospital, is embarking on an aggressive campaign which is geared towards ensuring that parliament passes comprehensive legislation to guide organ harvesting, organ donation, and organ transplantation in the country.
Below is the full statement by the South African High Commission:
Source: www.ghanaweb.com