Jihadis smuggle looted animals into Ghana for sale, raising concerns of terrorism financing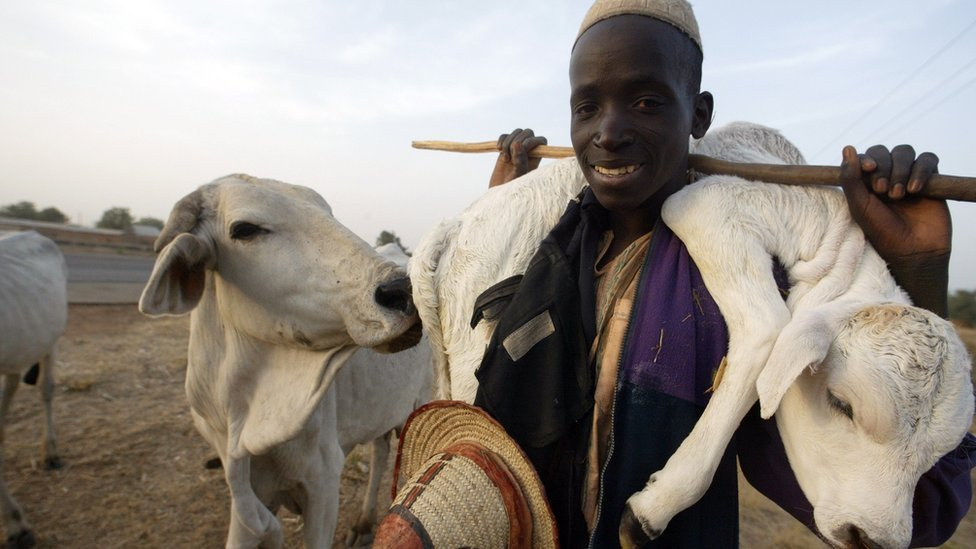 Jihadis operating in the West African sub-region are resorting to crossing over into Ghana with looted animals for sale, raising concerns about terrorism financing and security risks.
The stolen animals, mainly cattle, are traced to local markets in the northern region of Ghana, with one popular destination being the cattle market in Navrongo, near the country's border with Burkina Faso.
This was revealed in a report by dw.com.
"Some of the cattle here are rustled and brought to the market for sale, but we won't know," said Kwesi Adumbila, a well-known cattle dealer in the market told the DW reporter.
"Others even cross the borders with the cattle to sell in Ghana. Those who cross the borders have their agents, whom they meet in the bush for exchange," he added.
The number of market destinations for these stolen cattle is rapidly increasing, according to Rev. Fr. Clement Aapengnuo, a representative of COGINTA, an EU-supported community peace-building NGO.
Fr. Aapengnuo highlighted the emergence of new cattle markets, one in Banda Nkwanta, a town in the central part of Ghana, close to the borders.
The allure of low sale prices attracts buyers to these rustled cattle, unaware that their purchase potentially funds terrorism. "By buying those cattle, they are financing terrorism," warned Fr. Aapengnuo.
Ghana's proximity to the cascades region of Burkina Faso and Ivory Coast makes its northern areas an attractive cross-border withdrawal and control zone for armed groups, according to a study by the French NGO Promediation.
The study suggests that armed groups find refuge in Ghana and engage in activities related to arms, drugs, consumer products, and cattle rustling.
Ghana's security forces have responded to the issue by establishing camps near its northern borders with Burkina Faso, Togo, and Ivory Coast, aiming to control potential terrorism spillover. However, porous border controls make it challenging to control the illicit movement of animals into Ghana.
Awal Ahmed Kariam, a security analyst from RISE Ghana, emphasized the need for improved border security, pointing out that Ghana's accommodating nature allows crime to flourish.
He stated, "We have a culture of highly accommodative nature of our people… Some of these people may be violent extremists; however, they are also locals who engage in cattle rustling."
The Global Initiative Against Transnational Organized Crime has recommended utilizing cattle rustling assessments as part of early-warning stabilization operations, similar to other forms of organized crime. This approach would help identify future conflict areas and locations where armed groups seek resources.
Source: www.ghanaweb.com