James Cleverly has been handed the role of foreign secretary in Liz Truss's new government.
He will be succeeding Truss herself in the role, inheriting a fairly bulging in-tray of his own.
The war in Ukraine is a huge issue and one that Truss has focused on.
CLICK HERE TO DOWNLOAD PRESS RADIO MOBILE APP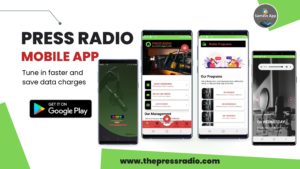 In her maiden speech earlier, Truss pointed to Vladimir Putin's aggression as the reason for soaring energy bills.