Hundreds of people from the Nigerian community of the central Italian city of Civitanova Marche took to the streets Saturday to protest the death of a Nigerian street vendor.
A 39-year-old Nigerian man, husband and father was beaten to death on the street in Civitanova Marche in Italy on Friday 29 July.
Alika Ogorchukwu, who made his living as a street vendor, was beaten on the head with his own crutch after allegedly complimenting the female companion of the man who killed him.
According to the video circulating on social media, the attacker used the street vendor's crutch to strike him down and was unable to get up after Ferlazzo attacked him because the Italian man used his weight to keep Nigerian man down, striking repeatedly with his bare hands till the man's death.
Alika had lost his job as a laborer after being hit by a car. He needed to use a crutch to walk after the accident.
The sad part is, the killing was caught in cellphone video, but no one intervened to stop the death of the disabled Nigerian man.
CLICK HERE TO DOWNLOAD PRESS RADIO MOBILE APPP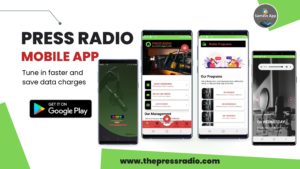 What kind of society are we living in?