Ambassador Alhaji Salamu Amadu's participation in the 18th Graduation Ceremony at Ibaadullahi School is marked by a significant commitment. As the President and Founder of the renowned Afro-Arab Group of Companies, he has pledged to donate 1,000 branded exercise books to this institution, situated in Maamobi within the Ayawaso North Municipality.
During this momentous occasion, Ambassador Alhaji Salamu Amadu, also holding the position of National Zongo Youth Ambassador for Peace and Development, emphasized the school's benefit from the 1 Child – 1 Health Insurance Card initiative, a collaborative effort between the Afro-Arab Group and Bismillah Charity Foundation.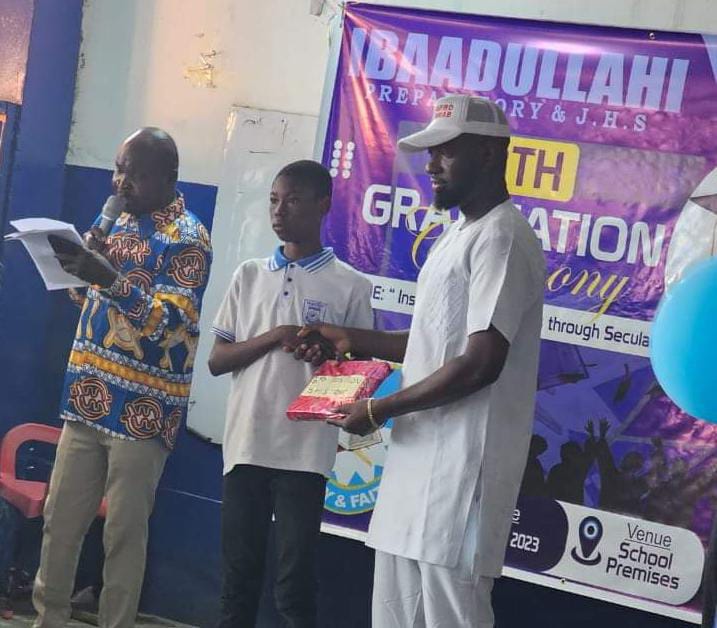 This initiative aims to ensure that every child in the Ayawaso North Municipality can access quality healthcare.
In his address, he expressed his excitement at being a Special Guest, extending his appreciation to the school's Management and Teaching Staff for the invitation. His philanthropic gesture promises that the students of Ibaadullahi will receive 1,000 branded exercise books.
Ambassador Salamu emphasized that the children in the school will also benefit from the 1 Child – 1 Health Insurance Card initiative.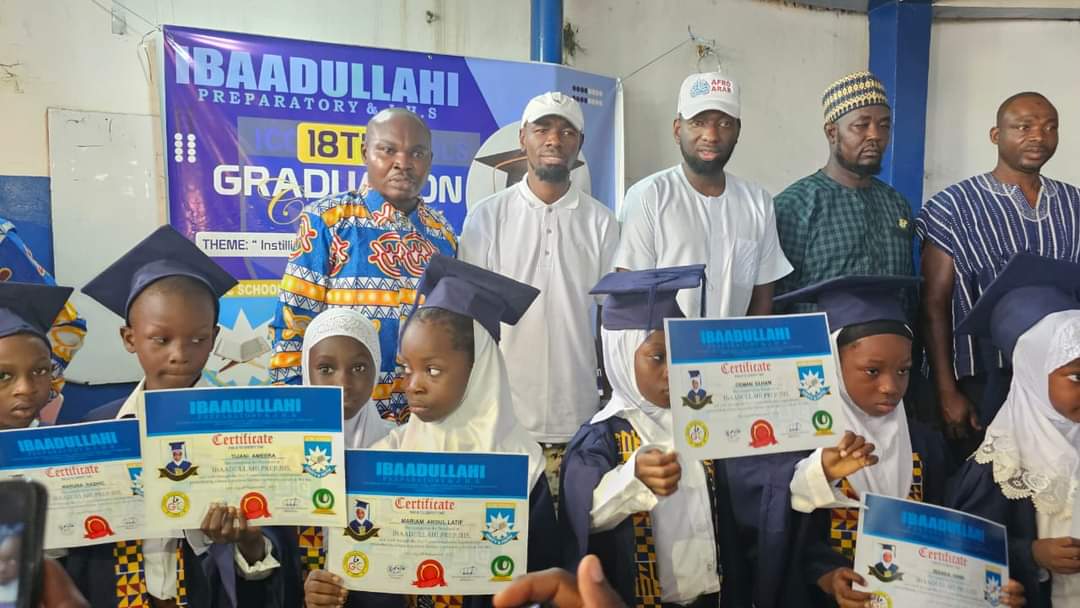 Additionally, he commended the Women in the Zongo Communities for their unwavering support in providing quality education for their children.
Lastly, he reaffirmed Afro-Arab's commitment to supporting noble causes, particularly by empowering women and youth within Zongo Communities across the country.
The event, held on Thursday, September 14, 2023, garnered the presence of esteemed stakeholders and Traditional leaders, among others.