An International Relations Expert, Collins Amoah says the Comptroller-General of the Ghana Immigration Service, Kwame Asuah Takyi should resign following the return to Ghana of deported Chinese galamsey kingpin, Aisha Huang.
The notorious Chinese woman is standing trial for engaging in the sale and purchase of minerals without a license.
Her return to Ghana has sparked outrage after her deportation to China in 2018 over similar charges.
Aisha Huang was said to have returned to her country and changed her identity only to come back to Ghana and commit the same crime.
She is said to have applied for a Togo Visa and went through the borders into Ghana and back to the galamsey business in a town in the Ashanti Region.
Speaking on the issue on Ghana Kasa show on Kasapa 102.5FM/Agoo TV Tuesday, Mr Collins Amoah slammed the Immigration Service for the weak supervision which allowed the unwanted Chinese national to enter Ghana.
"We have a very weak system that we need to work around so that it does not give this country further problems. In a classical example of Aisha Huang's issue, in any civilized country the Boss of the Ghana Immigration Service and his deputies would have resigned by now over Aisha Huang's return to Ghana.
"If we are to follow suit and pursue the number of illegal visitors who have entered this country, we'll be shocked at the huge numbers that we'll record. As a country, if the law does not bite when such things happen we allow others to come into the country and misbehave."
Mr Collins Amoah called for Aisha Huang to be deported.
CLICK HERE TO DOWNLOAD PRESS RADIO MOBILE APP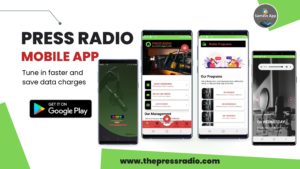 "If Ghana does not deport her, there are so many things she'll do on her second return to the country which will harm us. Looking at her unlawful activities in the past, she must not be entertained here in Ghana and the law must work. The Foreign Ministry should immediately write officially to the Chinese Embassy to inform them of what their national has done in Ghana. The Foreign Minister should also alert the ECOWAS countries with pictures of Aisha Huang and documents that she's been banned from Ghana and that any nearby country should not allow her to go through their country into Ghana and hand her over to INTERPOL."
Source: Kasapafmonline.com