IHRC Ambassador At Large To Africa – HE Amb. Abu Zein wishes Muslims happy Eid ul Adha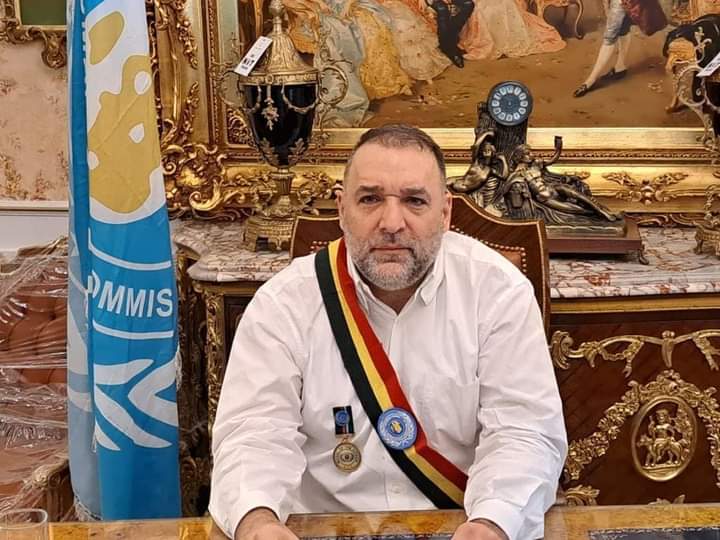 Abu Zein
International Human Rights Commission (IHRC) Ambassador at-Large to the African Union,  Abu Zein has sent a goodwill message to the Muslim Community across the nation and Africa at large. 
In a statement issued by the IHRC Africa signed by the Director General of IHRC Africa, Dr. Chief Nat. Ebo Nsarko, HE Amb. Abu Zein expresses his best wishes to all Muslims across the continent. He wished all "Barka de Sallah. May the choicest blessing of Allah fill the life all Muslims and our Christian brethren with joy, peace, good health and prosperity".
This year's Eid ul Adha falls on Wednesday, and as a result been declared a statutory holiday in Ghana.
The release stated "As we observe this special occasion, l on behalf of my good office wish to congratulate our Moslem community on this special occasion".
"As we mark this momentous occasion, it is our wish that we continue to uphold the true values of Islam- peace and respect for human rights, one of my office's core values.
"May all the blessings that comes with this special occasion be the portion of all our Moslem brothers and non Moslems."
Meanwhile, the IHRC ambassador will be among high profile personalities for the 7th World Summit Human Rights in Geneva, Switzerland scheduled from July 26 to 28.
His assigned portfolio as the Host of the Summit will leverage his participation as a voice to note by global stakeholders in peace and Human Rights brokerage.
He is among an eight -member management team led by HE Mohammad Shahid Amin Khan, global chairman, IHRC for the World Summit Human Rights convening this global sitting.
This World Summit for Human Rights will lay down guidelines for the future of humanity and our planet.
End
Signed
Dr. Chief Nat Nsarko
Director General,
IHRC Africa