I sold all my properties abroad – The story behind the establishment of the only fully-owned Ghanaian mall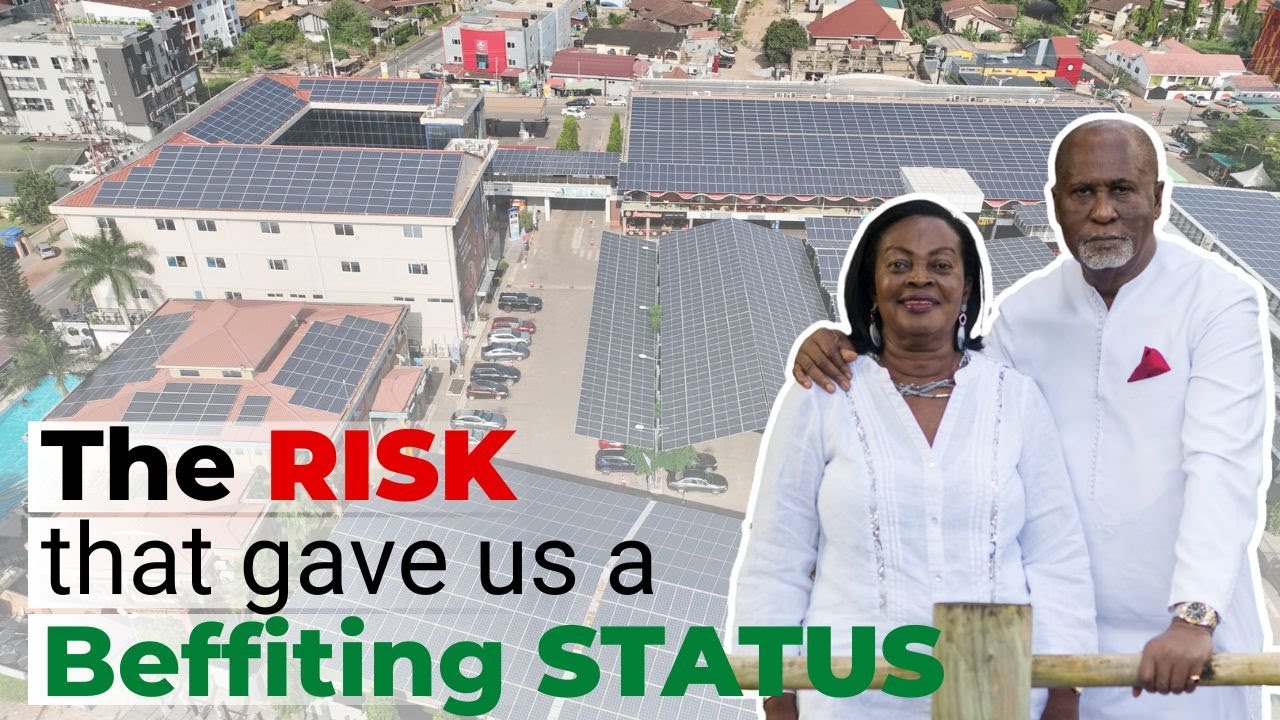 It is usually quite unpopular to see a thriving business in Ghana that is fully owned by Ghanaians. Inasmuch as this is a sad reality, there is the notion that Ghanaians are unable to manage their affairs.
However, there are a few Ghanaians who have success stories of being able to create businesses and manage their affairs as well.
One such person is Dr Andrew Asamoah and his wife Cecilia Asamoah founders, and Executive Chairman of A&C Development Company.
A&C is one of Ghana's first and oldest malls established in 2002 and fully Ghanaian owned.
Before the birth of A&C, the founder said he lived abroad and had the rare privilege of working with international organisations including the World Health Organisation.
At some point, he decided to come to Ghana to set up a mall, which would become the first of many to be built in the country.
One of his first oppositions, he recounted was the fact that the dream was unrealistic to Ghanaians. Also, he was unable to secure financial support from banks as their interest rates were either too high or they did not believe that the business could be successful.
The Founder told the story about how he had to sell his properties in America and Europe to come back to Ghana to set up the mall.
According to him, even though doing business in Ghana is a bit challenging he found his foot because of the determination he had to make it happen.
Speaking in an interview sighted on Odana Network on YouTube, he said "Because I've stayed outside, I came with the mindset that if I have 20% of what I need for the business, I would get a mortgage. So, I came with that mindset so I went to the banks, and the bank not only will not give you a mortgage, but the maximum a bank will give you is payable in 5 years at the same time the bank did not also believe that this would work because this was the first time. So, they never thought this European Western mall will work in Ghana. Actually, one of the bankers told me that here (in Ghana) our mall is the Makola market."
Dr. Asamoah said he had to take the risk to sell his properties in order to finance the project.
"So, I decided to take a risk and sell my properties abroad. I had a home in London, I had a place in Geneva, I had a property in America, and I had to sell everything to put it together. Even when I did that, I had to put it in phases. I had a master plan, so what I did was concentrate on the main mall, and get the tenants to move in. That was the first phase, the second phase was the fuel station, then we went to the office building where you have the restaurants and finally, we went to where the University is, it took us about 10 years to get AnC mall as you see it there."
He said since the business is a partnership between himself and his wife. the name A&C is a combination of his name Andrew and his wife's name Cecilia.
He also revealed that the business is a family business currently being managed by his children as he monitors behind the scenes.
"A&C is me and my wife. I am Andy Andrew, my wife is Cecilia, we've been married for 50 years. We've been all over the world together. I got married when I was 24, my wife was 20 and we have been all over, so for me it was a partnership. We do everything together and this is to acknowledge her support to me so it's A&C mall and basically, it's a family. I brought in my children who are helping me, one of my children is now the MD of the company," he added.
Source: www.ghanaweb.com