A deputy president is fighting to succeed his boss but to do so, he must beat a political ally of his boss.
The deputy president is William Ruto, his boss is outgoing president Uhuru Kenyatta and his main contender is Raila Odinga, a veteran opposition leader.
Kenyans went to the polls on August 9 to elect a new president – the fifth in the country's history. 24 hours on, over 90% of results for the keenly watched race is ready but tallying remains the major hurdle now.
A BBC Africa report said about the vote: Polling day was largely peaceful, but turnout was low, amid voter apathy and frustration over rising food prices, corruption and fears of violence.
The electoral commission, known as the Independent Elections and Boundaries Commission, IEBC, estimated turnout at around 60%, well short of the 80% seen at the last election five years ago.
Raila took a lead which has since been overturned by Ruto, the winner needs 50%+1 of valid votes to win a first round.
Click here to download Press Radio Mobile App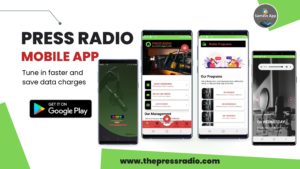 Voters also elected county governors and lawmakers – MPs and Senators.
Official results are not expected for several days.
Source: www.ghanaweb.com