How Bugri Naabu became the chief gossip in NPP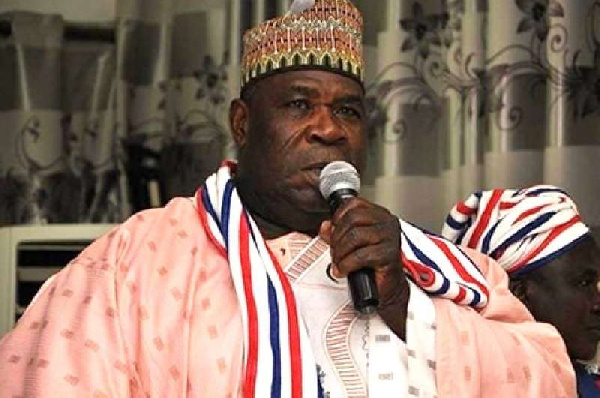 Solomon Owusu, a member of the
New Patriotic Party
's communication team, has raised questions about the justification behind the establishment of a parliamentary committee to investigate the leaked tape in which some senior police officers were captured seeking the support of Bugri Naabu for the removal of the current Inspector-General of Police.
According to Owusu, Bugri Naabu, a former regional chairman of the party, and the senior officers involved have no authority to effect the removal of Dampare from office, making the committee's work unnecessary.
Speaking on Happy FM's "Epa Hoa Daben?" show, Solomon Nkansah described Bugri Naabu as the chief gossip in the NPP, whose specialty is spreading gossip about people.
"If you know Bugri Naabu, he is the number one gossip. Bugri Naabu's eyes hate to see money.
"In 2015, it was Bugri Naabu who claimed on tape that Paul Afoko and Kwabena Agyepong had received money and V8 vehicles from John Mahama. Bugri Naabu played a role in bringing down Kwabena Agyepong and Paul Afoko," he stated.
Bugri Naabu, a former regional chairman of the NPP, recently made headlines after the anti-Dampare tape was leaked to the media.
Appearing before a parliamentary committee investigating the content of the tape, Bugri Naabu admitted that he recorded the conversation with the senior officers to present it as evidence to President Nana Addo Dankwa Akufo-Addo.
Among other things, the senior police officers, including a commissioner who described himself as an NPP member, argued that the removal of Dr. Dampare is crucial for the party to win the 2024 presidential election.
Source: www.ghanaweb.com