Hilda Baci's student bursts in tears after her special video for N5m prize was rejected by chef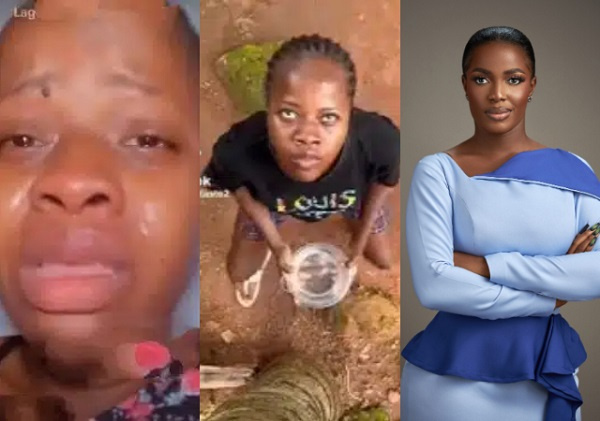 Uchendu Chizuruoke, a student of Hilda Baci, sobbed inconsolably after learning that the well-known chef did not choose to recognize her for her project film.
In her video, Uchendu reaffirmed the idea that each student who did well deserves an equal opportunity to win the reward.
She begged for help getting through to Chef Hilda even though she would find it difficult to handle the volume of entries on her own.
Uchendu demanded that the winning videos from group 2 be reevaluated when she questioned why her video was not regarded as a solid example.
She claimed that in order to make the film, she expended a lot of time, money, and even sleep.
Netizens actions
@iameazipara_ reacted: "This video is dope but let's see other people's videos too nan."
@therealrichieflames reacted: "Why you dey throw meat inside pot from that long distance, when no be basketball competition you apply for."
@shugarine said: "So creative."
@ms_nma1 commented: "Even me sef no go pick you la what kinda video is that. Ele u are showing us coconut tree and throwing meat to the pot facing back. Nne u need cane."
@khemmys said: "I love your video, but others might have been better than yours. This doesn't mean you won't win next time. This is life. Brace up and go harder this time. You will surely make it. Plus, you have learnt. So use what you have gotten and run with it."
@mideys kitchen reacted: "You did well but everybody cannot win."
@oluchi _x reacted: "You're good too but maybe not part of the best. Why the tears instead of working on your brand and make yourself better. I love your food sha."
@jkgotpaid reacted: "Coconut rice or jollof rice?"
@_.girlikecherish reacted: "It's a competition my love you tried but evervone can't win."
@partypacksby yetty reacted: "Are u saying others don't deserve to be selected except you? Dey play."
@if_e_y_I_n_W_a reacted: "U tried yes, but stop to dey embarrass yourself online by crying aunty."
@hyfedy said: "I don't understand, u were not picked and u are here online looking for justice wahala no too much for this social media."
@mz dosunmu said: "She did well but not everyone will be a winner madam."
Source: www.gistlover.com