Gwen Addo is confident of this! Speaking a little on this, the founder behind this event has had an almost lifetime inspiration to make a difference in Hair and Beauty industry. 
The "Hair Senta" which is how she started off has become the Go-To brand in authentic hair not only in Ghana but across the globe. It currently has outlets in four regions in Ghana and worldwide distribution network.
Gyo Gyimah who is CEO of Phamous Philms is her partner in birthing the HIBS Africa initiative. Gyo is multi award winning director and applauded by all for his exceptional video production in music and film documentaries.
According to the Organisers, every known and respected brand in hair and beauty in Ghana and other African countries and from the UK, USA have registered to be at this exhibition and beauty show!
Saturday 7th and Sunday 8th September will not be forgotten as the Accra International Conference Centre bustles with lectures on makeup, skin, beauty, dyes, hair, entrepreneurship, business management from highly reputable names across Africa and internationally.
There also will be food and drink vendors to ensure there's no excuse to walk away from this new experience!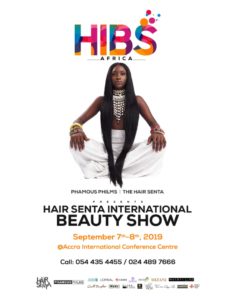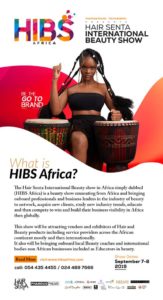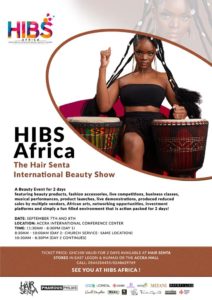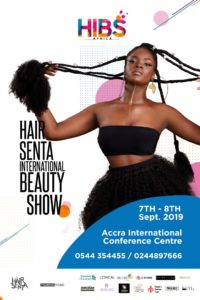 Source: Thepressradio.com/Dickson Boadi