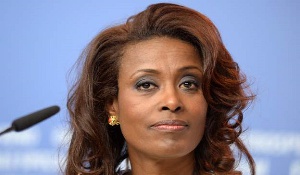 The head of Ethiopia's Supreme Court, Meaza Ashenafi, and her deputy, Solomon Areda, have resigned.
According to BBC.com report, the two did not give any reason for their resignation.
Judge Meaza, was appointed Supreme Court president in 2018 by Prime Minister Abiy Ahmed.
In the late 1980s and early 1990s she was a judge in Ethiopia's high court. Later, she founded the Ethiopian Women Lawyers Association to help women in need of legal advice.
She has been replaced as Supreme Court president by Tewodros Mihret, a legal academic, whose appointment was approved by the country's lower house of parliament on Tuesday.
Source: www.ghanaweb.com