Hajia4Reall fraud case: Mona Gucci levels damning allegations against Ayisha Modi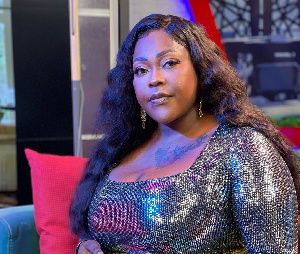 ua TV presenter, Mona Gucci, has launched a scathing attack at Ghanaian UK-based entertainment enthusiast, Ayisha Modi aka She Loves Stonebwoy.
In a TikTok live video, she made on Thursday, June 8, 2023, the Bribi Gyegye Wo show host alleged that over the years Ayisha Modi has served as a 'middleman' for scammers in Ghana.
According to her, Ayisha has been taking advantage of her fame to help some scammers to dupe whitemen of their hard-earned money.
Mona added that Ayisha has done this over the years until she was recently nearly caught by law enforcement agencies in the USA.
She added that the account, Aysiha had been using for such dealings has since been shut.
The Onua TV employee further alleged that Ayisha Modi after her old bank account was closed has been using the bank account of one 'Ginger' to still do this business.
Mona however stated that if Ayisha Modi does not stay clear on her case, she will going to report her to the Federal Bureau of Investigation (FBI) to ensure that she is arrested and prosecuted as soon as possible because she is a criminal.
Watch the video below for more details
Source: zionfelix.ne