H. E. ABU ZEIN, IHRC AMBASSADOR-AT-LARGE FOR AFRICA CONGRATULATES CHRAJ ON THEIR 30TH ANNIVERSARY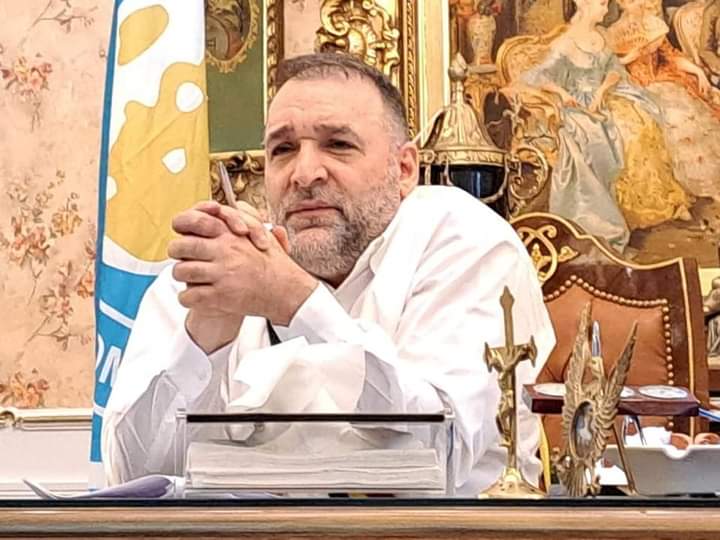 H. E. ABU ZEIN
The International Human Rights Commission Africa (IHRC Africa) wishes to applaud the Commission on Human Rights and Administrative Justice (CHRAJ) on the celebration of three decades of their distinguished services on Human Rights in Ghana. 
The IHRC Ambassador-At-Large for Africa as Special Envoy to the African Union, H. E. Abu Zein has extended a congratulatory message to CHRAJ for the incredible contributions to their Human Rights Mandate, which has ameliorated the protection of the universal human rights and freedoms enshrined in the 1992 Constitution, including civil, poitica, economic, social, and cutura rights of the citizenry.
H. E. Abu Zein underscored that CHRAG as a National Human Rights Institution of Ghana has over the years discharged its constitutional duties to protect the fundamental human rights and freedoms in Ghana through the promotion, prevention, protection and enforcement of its mandate.
H.E. Amb. Abu Zein noted with great admiration, the magnificent role the human rights working frameworks and mechanisms of CHRAJ under the leadership of the current Commissioner Mr. Joseph Whittal have contributed to the advancement of the respect for human rights in the Ghanaian society through public education, awareness creation, research, monitoring and complaints reporting.
In a statement signed by DR. CHIEF NATHANIEL EBO NSARKO, Director General, International Human Commission Africa IHRC the Ambassador-At-Large commended the leadership style of Commissioner Mr. Joseph Whittal and the Commission for their meticulous support in the promotion and protection of human rights and ensuring transparency and accountability in public service delivery aimed at achieving greater success towards moving the institution to a higher plinth.
"As a signatory to many international treaties and resoutions on human rights such as the Paris Principles, which sets out the main criteria for National Human Rights Institutions, CHRAG has always endeavoured to realize the goals contained therein and this is highly commendable and worth emulating" Amb. Abu Zein remarked.
IHRC Africa as an international intergovernmental organization pledges its unflinching support and will espouse all its resource mobilization prowess to offer the needed funding support within it remit to CHRAJ, to enable it to fulfill its constitutional mandate.
Congratulations CHRAJ.