To mobilise support of Private sector investors towards building a more resilient economy, the Ghana Investment Promotion Centre hosted President Nana Akufo-Addo, Trade Minister Alan Kyerematen, and CEOs of some of Ghana's leading indigenous companies in a closed-door session breakfast meeting on Monday, 4th July 2022.
The session provided the platform for candid conversations on how indigenous companies and investors in the private sector can join forces with government to work toward economic recovery from the pandemic and "build back better".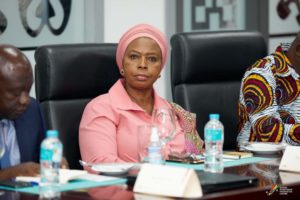 In his remarks, the President noted that the private sector has been the dominant force in the country's economic growth and development. As a result, his administration remains committed to establishing an enabling environment and favorable policies for private firms to prosper.
He further expressed his belief that the establishment of the Development Bank Ghana, will bring positive gains for the private sector in terms of financing which has been a major bane for businessmen. He said, "The founding of the Development Bank Ghana was motivated by success stories from nnations like Germany, such as the role of the KFW in the German miracle. This bank will thereby contribute to the mobilisation of long-term finance for the sustained growth of the private sector".
Yofi Grant, CEO of the GIPC, emphasised the importance of all parties recognising that the success of indigenous businesses is vital for employment generation, retention, and attraction of capital. "Development frequently occurs through economic and structural transformation. As our local firms and investors prosper and develop, unemployment falls dramatically, and economic growth becomes more sustainable and resilient for all," he said.
Mr. Grant further stated that the GIPC will continue to assist local investors to grow and expand while also forging valuable partnerships with foreign investors.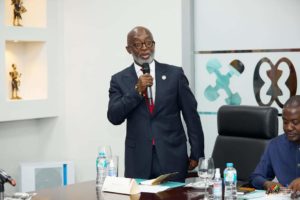 Meanwhile, Trade Minister Alan Kyerematen maintained that the government will continue to pursue a national industrial strategy anchored on core sectors of the economy where Ghana has distinct strengths, such as high-value manufacturing, pharmaceuticals, ICT, and agriculture.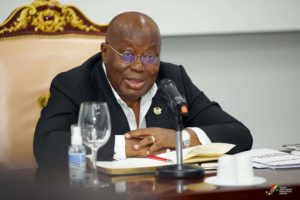 The meeting concluded with all participants resolving to work together to chart a long-term path to growth and prosperity.