Ghanaian, 5 others arrested in Turkey over Africa-bound $1 billion counterfeit money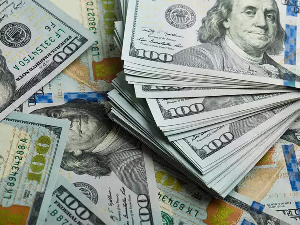 Turkish security forces have seized $1 billion in counterfeit money and arrested six individuals involved in the operation, according to a report by reuters.com.
Among the detainees were one Ghanaian national and three Swedish citizens, as confirmed by the governor's office of Turkey on Friday, June 9, 2023.
The office declared that the counterfeit money haul stands as the largest ever recorded in the nation's history.
The efforts of the Gendarmerie forces led them to track down the suspects, eventually discovering their whereabouts in a storage facility situated in Istanbul's Kagithane district.
During the operation, a significant collection of counterfeit money amounting to $1,00,000,000.00 intended to be transported to African nations, was apprehended.
Following the raid, law enforcement officials proceeded to search the suspects' residences, resulting in the confiscation of cash and jewelry believed to be connected to the illegal activities.
The report also mentioned that the Swedish and Ghanaian consulates were promptly notified of the arrests and the ongoing investigation.
Source: www.ghanaweb.com