Ghanacard as e-passport: More countries emulate Ghana's lead by announcing e-travel identification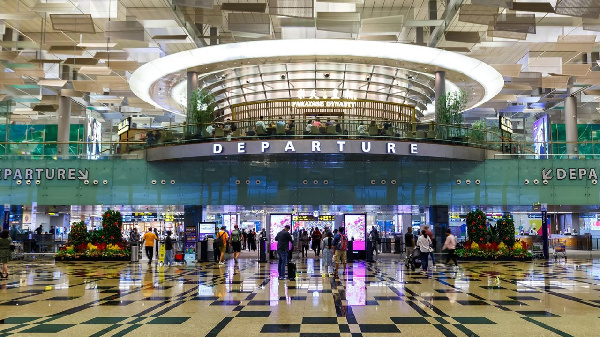 Ghana's landmark decision to transform its national biometric identity card (Ghanacard) into an IATA-backed e-passport, for seamless biometric travel verification for citizens travelling back to Ghana, has received another vindication following the announcement of similar moves by some developed countries.
The Ghanacard was certified by the International Civil Aviation Authority Organisation (ICAO) two years ago as an e-passport after it met all the international requirements.
Following that, Ghana became one of the very few countries in the world with e-passports, allowing Ghanaians travelling into Ghana from anywhere in the world without their passports to be verified through the Ghanacard.
Now, more countries and airports have announced their own biometric travel verification, indicating the emergence of a new era, which Ghana has already implemented.
Singapore, Dubai, Aruba airports have announced that their airports will accept passport-free traveller clearance, paving the way for Ghanaians to be able to travel to these countries using their Ghanacards, pending bilateral e-visa agreements with these countries and others.
Among applications of biometrics likely to bring the majority of people on board with their widespread use, a less painful airport experience must rank near the top.
Any traveller who has felt panic over a lost passport will now have new options at airports in Singapore and Dubai, where airports are introducing end-to-end biometric clearance.
The CNN has this week reported that starting in 2024, Singapore's Changi Airport will implement biometrics for automated authentication throughout the airport experience, including bag drop, boarding and immigration.
In Dubai, the new passport-free verification is expected to start launch later this year, for both citizens and tourists visiting the country.
CNN reports that those travelling through Terminal 3 of Dubai Airport will be able to do so without a passport by the end of this year, and this process is expected to be easier for Ghanaians, with the Ghanacard recognised by ICAO as a biometric travel document in place of a normal passport.
The passport-free traveller verification allows passengers to clear all necessary procedures without taking out a passport; instead using their fingerprints, face scans or other biometrics for authentication – features that the Ghanacard possesses.
In Aruba, a Digital Travel Credentials (DTC), has been developed to create a secure digital version of their passport on their mobile device.
The digital ID, which is compliant with International Civil Aviation Organization (ICAO) standards, just as Ghana's Ghanacard e-passport, is intended to allow travelers to consent to allow select data to be available across services, from immigration and customs to tourist destinations such as hotels and car rental agencies.
"We want to use this technology so that visitors will never forget they are on vacation when they arrive on the island," says Hoo. "As an island where tourism is fundamental to our economy, we want to make the immigration process as easy as possible for passengers. With a Digital Travel Credential, we now have a way to make entering the country as easy as scanning your face while meeting our security needs," CNN quotes an official of Aruba as saying.
Many countries, including Serbia and Pakistan, are also transitioning to digital travel credentials for citizens, and arriving passengers for seamless passage.
The world is transitioning into digital travel verification and e-visas, and analysts have predicted a faster transition than anticipated.
With Ghana already ahead with the Ghanacard e-passport, it presents a great advantage to both Ghanaian citizens, as well as tourists visiting Ghana, once Ghana activates digital verification of passengers into the country at its international airports in Accra, Kumasi and Tamale.
Source: www.ghanaweb.com