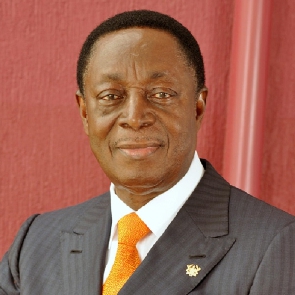 Dr Kwabena Duffour
A leading member of the National Democratic Congress (NDC) Kwabena Duffour believes leadership is not about ego and election.
He believes that leadership putting the health, prosperity and safety of Ghanaians first every single day, all year round.
His comment comes on the back of former President John Dramani Mahama's call for a "do or die" election in 2024.
"Everything that happens you learn lessons from them. For us, we have learnt lessons from the 2020 elections. The elections will be won or lost at the polling station. So it will be a do or die affair at the polling station, I didn't say all die be die, I said do or die.
The right thing must be done. In 2024, the polling stations is where we will win the elections. We won't wait and go to the Supreme Court. Collation center and polling station, we will do everything to make sure the election is transparent, free and fair. We wouldn't want to cheat NPP and we also don't want anyone to cheat us. The elections should be transparent so that the person the people of Ghana want to be their leader will be made their leader."
Reacting in a post shared on Facebook Kwabena Duffour indicated that "This is the time for peace and cooperation, not for violence and divisiveness. Leadership is not about ego or even Election Day, but putting the health, prosperity and safety of Ghanaians first every single day, all year round. Our children are hungry, our people are hurting, let's not resort to conflict but come together for the betterment of all".
He added "When the country wins, its leader wins, and the success of the weakest among us should be the only priority for the strongest among us. This can not be achieved through harsh words, violence or politicking, but through peace, humility and hard work. In these times of great uncertainty, it is important to remember that words matter and carry great weight! May we all put Ghana first, and remember that party colours will never trump the unity of red, yellow and green".