German Ambassador commends Frimpong-Boateng for fighting galamsey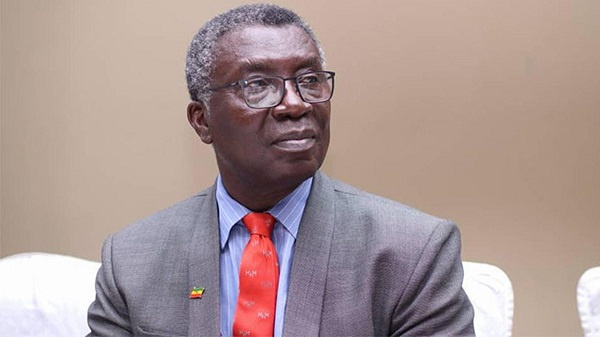 The German Ambassador to Ghana, Daniel Krull, has expressed admiration for the dedication and passion of former Minister of Environment, Science, Technology, and Innovation, Prof.
Kwabena Frimpong-Boateng
, in fighting against Illegal mining and protecting the environment.
Ambassador Krull, who invited Prof. Frimpong-Boateng to his residence for a tree-planting exercise in observance of Green Ghana Day on Friday, June 9, 2023, commended the renowned heart Surgeon for his remarkable record as an environmentalist.
Describing Prof. Frimpong-Boateng as an eminent figure and a prominent advocate for the environment in Ghana, Ambassador Krull highlighted his outstanding achievements.
"Professor Frimpong-Boateng is an eminent person and a known fighter for the environment in this country [Ghana]. This is an important element in brain circulation. I invite all Ghanaians to follow the example of Prof Frimpong-Boateng.
"We should plant trees, maintain forests and create gardens in our towns and cities where people can go for recreation and for health purposes," graphic.com.gh quoted him to have said.
He went on to commend the former minister as a role model for the youth, emphasizing that Prof. Frimpong-Boateng's accomplishments were earned through merit and personal dedication.
According to Ambassador Krull, this exemplified ambition, hard work, and selflessness.
"He is a very important role model for young citizens. All his achievements in his lifetime were merit-based and on his own competencies and willingness. This means he was ambitious and worked hard to make those ambitions come to pass".
Source: www.ghanaweb.com