From the Decks to the Degree: DJ Mensah Graduates with a Master's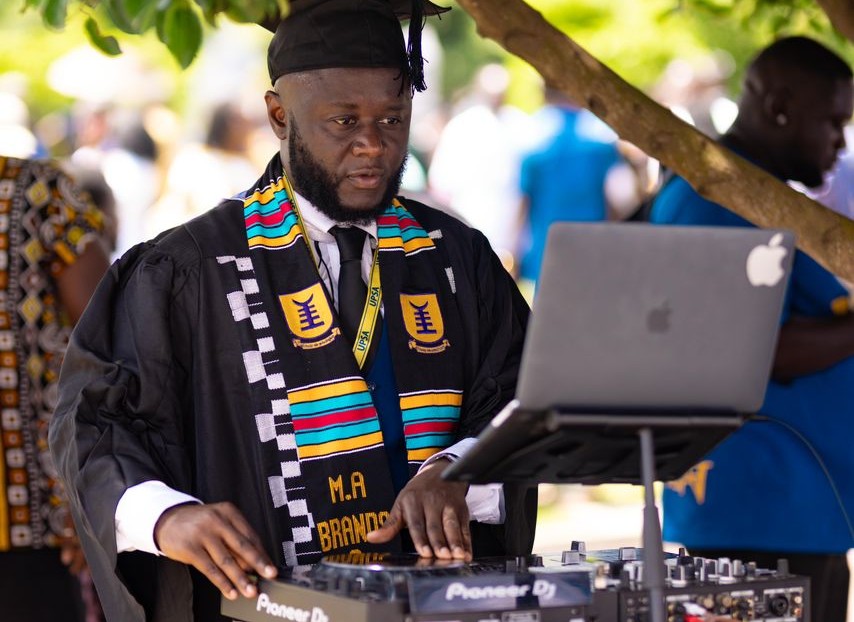 One of Ghana's most-gifted disc jockeys, Michael Ayenu Mensah, popularly known as DJ Mensah, is the holder of a highly prestigious master's degree from the University of Professional Studies Accra (UPSA).
DJ Mensah – a highly popular disc jockey who has played at major shows in Ghana and around the world – earned a masters degree in brands and communications from UPSA on Friday, October 20, 2023.
Award-winning rapper Sarkodie and executives of A-Town Entertainment, Akwaaba UK, turned up at the short but colorful graduation ceremony held at the forecourt of UPSA in Accra to show love to DJ Mensah.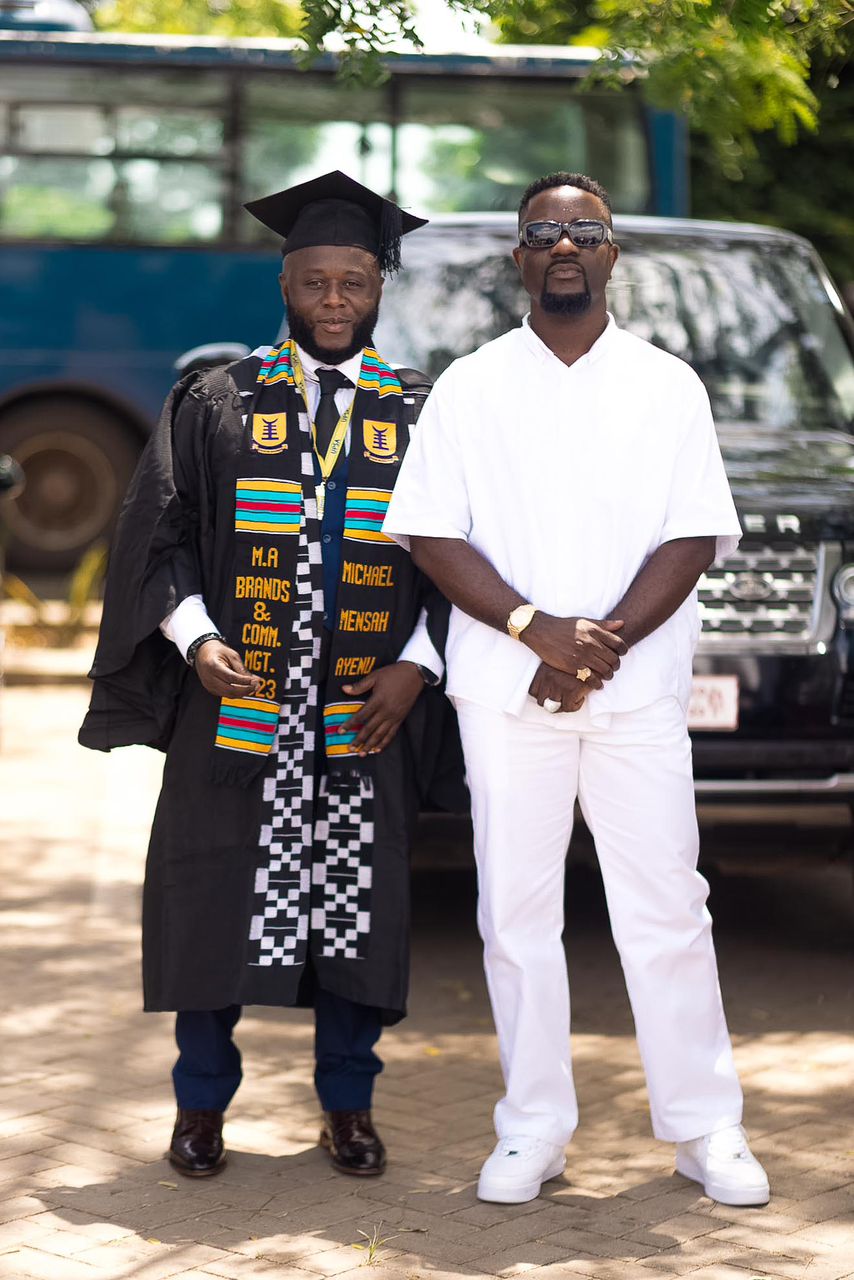 The pursuit for higher education had DJ Mensah, a personal disc jockey of award-winning Ghanaian rapper, Sarkodie, missing the Jamz Europe Tour as he had to write his final exams at the time.
DJ Mensah, the founder of the Eat Drink Music Festival, had his undergraduate education at the Accra Technical University (formerly Accra Polytechnic) and Central University.
Despite having a late start to education, he has been a great believer in education being the key to a brighter future.
Meanwhile, he has expressed gratitude to musicians Akwaboah, Edem and comedian DKB for the support they showed him during the course of his education, especially for showing up during his orientation.