Friends and family gather at the residence of the slain Policeman in Bullion Van robbery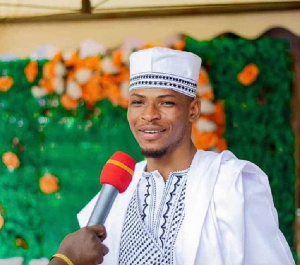 Friends and family members have visited the residence of the policeman who tragically lost his life during a bullion van robbery in Ablekuma, a day after the incident happened in Accra on Thursday.
The brave officer, identified as Amoah, was escorting the van when it was ambushed by armed robbers, resulting in his untimely death, citinewsroom.com reports.
Many have since thronged the residence of the late officer to mourn his loss and extend their support to his loved ones.
Fondly remembered as a dedicated and diligent police officer, he was hailed for his unwavering commitment to his duty.
The incident occurred as the van was transporting a significant amount of cash from the Star Oil Fuel station.
Armed with AK-47 rifles, the robbers unleashed a hail of bullets into the front seat of the van, fatally injuring the police officer.
Subsequently, the assailants fled the scene with an undisclosed sum of money. In response, the police have initiated a manhunt to apprehend the culprits.
Meanwhile, the officer's tragic demise has evoked widespread sorrow and condemnation.
Source: www.ghanaweb.com