Fetish priest jailed for defiling 6-year-old girl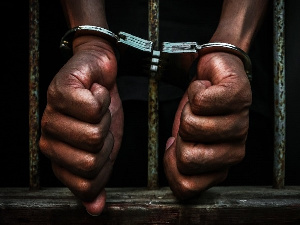 A 25-year-old fetish priest, John Afedzi, who defiled a six-year-old girl at Twifo Ampekro Shed in the Twifo Hemang Lower Denkyira District of the Central Region has been jailed.
The Twifo Praso District court presided over by His Worship Maxwell Ofori Kpodo on Monday, July 3, 2023, sentenced the convict to six months imprisonment with hard labour.
He also signed a two-year bond of good behaviour.
The convict was charged with indecent assault (fingering) which is contrary to section 103 of the criminal and other offences (ACT 29) 1960.
Background
A six-year-old KG2 pupil who attends school at Twifo Ampekro Shed D/A Basic School in the Twifo Hemang Lower Denkyira District of Central Region is reported to have been allegedly defiled by a popular Fetish Priest in the area, John Afedzi.
According to the mother of the victim, Madam Sarah Antwi, she observed that there has been a change in the way her daughter walks and also little girl cries anytime she is urinating.
Being curious, she approached her daughter to find out what was wrong with her and was stunned to have found out that the child had been defiled.
Madam Sarah Antwi immediately reported the matter to the Twifo Ampekro Shed unit committee and after in-depth investigations by the unit committee, it emerged that Mallam John Antwi is allegedly responsible.
The parents of the victim took her to the Twifo Praso District hospital where it was also confirmed that some forceful friction has taken place in the child's genitals.
The mother in an interview with Kasapa News Yaw Boagyan disclosed that the child currently experiences excruciating pain whenever she urinates and is unable to walk properly.
The matter is currently being investigated by Hemang police in the Twifo Hemang Lower Denkyira District.
Source: kasapafmonline.com