Female teacher escapes death as snake, scorpion invade her room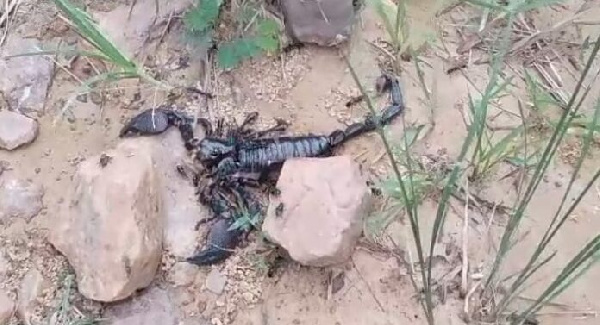 A female teacher at Breman Otabilkwaa D/A Basic School in the Asikuma Odoben Brakwa District of the Central Region nearly met her untimely death after snake and scorpion invaded in her deplorable teachers Bangalow.
According to report gathered by GhOne News Yaw Boagyan, five snakes and scorpions have entered the young teacher's room within one week.
The bad state of the Teachers quarters sited around a bush has paved way for dangerous animals such as snakes, scorpions and other reptiles to frequently make their way into the rooms of the teachers.
The teachers have threatened to stop going to the classroom if nothing is done to fix their teachers quarters.
Speaking in an interview with some of the residents, they said the bad state of the Teachers quarters has prevented many newly posted teachers to the school from staying at their post which is affecting academic work.
Many of the teachers are said to have applied for transfer.
"Just recently, a Snake fell on a female teacher while in her room at night and nearly bit her" a resident revealed.
They also talked about the bad state of their Kindergarten block which has now become a death trap causing fear and panic among parents as many have refused to take their kids to school for fear that the building will collapse on them.
They are appealing to the government to support them with good a teacher's quarters and Kindergarten Classroom Block with better toilet facility to facilitate teaching and learning.
WATCH Our latest Episode with Kennedy Agyapong in South Africa below:
Source: kasapafmonline.com