FCT indigenes, others set agenda for Wike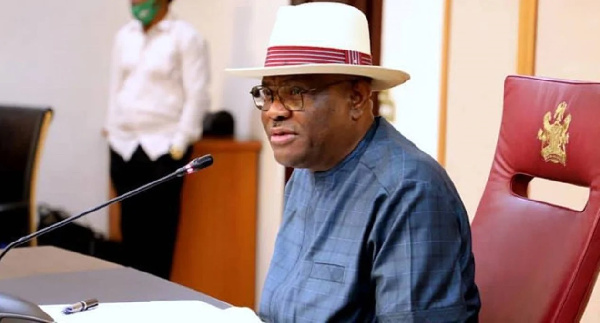 Minister of the Federal Capital Territory, FCT, Nyesom Wike assumed office on Monday talking tough.
In a very loud statement he issued a stern warning to illegal developers, vowing to bring all such structures down.
Wike is known for his drive for infrastructural development while he was governor of Rivers State, reason many believed contributed to his emergence as the FCT Minister.
However, not many are comfortable with the manner of his speech, which was considered more draconian.
Some observers have already demanded that he should tread with caution to avoid creating more problems for the current administration amid the level of insecurity in the FCT and other parts of the country.
There are expectations that rather than focus on rendering thousands of Nigerians homeless, Wike should focus on other priorities.
Infrastructure
As Rivers governor, Wike put up a credible performance in the area of infrastructure, and this led to the title of 'Mr Project' by the immediate past Vice President, Yemi Osinbajo. It's widely believed that he will replicate the same feat as the FCT Minister.
Since the creation of FCT, Abuja, the immediate past Governor of Kaduna State, Nasir El-Rufai, has been identified as the best Minister. Most of the infrastructures within the capital city can be traced to El-Rufai. Wike is seen as one that would march El-Rufai's records.
A former Kaduna Central Senator, Shehu Sani tweeted: "The capacity and competence of the new FCT minister to deliver is without doubt."
Apart from physical infrastructure, the FCT desires a new look in terms of sanitation.
Some parts of Abuja are littered with refuse dumps, slums, illegal markets and parks.
According to Wike: "We are not going to tolerate the issue where everywhere is turned to a market, the time is up. That was before now. Abuja has turned into a city, with refuse everywhere."
Uplifting FCT communities and road networking
Indigenes of the FCT are urging Wike to open up more road networks within their local communities. This, they noted, would give communities within the FCT a facelift.
An indigene of FCT, Comrade Christopher Ikpebi told DAILY POST: "The communities within the FCT are looking unkempt due to the poor road network, so Wike should enforce urban renewal.
"For example, the road network into Kobi is very bad and the government needs to look into it and those of other communities within FCT."
Speaking further, Ikpebi said Wike should further consider the empowerment of unemployed FCT graduates and skilled workers.
He said: "Wike should consider the indigenous people in the area of jobs.
"As the host state of the federation, Wike should work with the president to consider the youths for employment because there are many graduates at home without work.
"In the area of employment, States usually get slots allocated to them, so Wike should consider the indigenous graduates."
Airing his views, an Abuja-based lawyer, Deji Adeyanju, expressed the belief that Wike would replicate his achievement in Port Harcourt as FCT Minister.
According to Adeyanju: "Wike is a workaholic so he will definitely develop the FCT; being a tireless workaholic, his ideas about infrastructure will help the FCT.
"The FCT has never had it this bad in the last eight years, the immediate past minister is the worst we have ever had in FCT.
"Wike's negative side is going to be impunity and disrespect for court orders.
"This is because Wike believes in showmanship, he might overdo some of these things which may lead to bad blood.
"My advice for him is that he must be very mature and not be somebody known for going against political opponents, so he must be mindful that the right to property is the inalienable rights of the citizens.
"Whatever he is doing, Wike should follow laid down rules and proceedings.
"In his inaugural speech, you can see he was talking about refuse dumps, so he likes to sanitise the federal capital city which has the convergence of diplomatic Corps; it has to be extremely clean.
"With what Wike did in Port-Harcourt, I think he will surpass El-Rufai in the area of infrastructure if given the chance. El-Rufai was lawless at some point, so whatever Wike wants to do should be within the arm bit of the law."
Meanwhile, there are also concerns that Wike may carry out his duties with vendetta.
During the last presidential election, he turned against his party, the PDP and worked for President Bola Tinubu of the All Progressives Congress, APC.
The bad blood arising from that election is yet to ease off, fueling speculations that he might demolish structures belonging to members of his party, PDP, and other opposition parties.
Reacting to the insinuation, Wike said in his maiden speech: "Is there anybody I want to fight that I'll not tell you I want to fight? You hear that I went to PDP to check if they don't have a C of O. If they don't have C of O, then they don't have it. I mean what kind of politics is that? If you don't have it you don't have it.
"So if we're doing something to find out those who don't have C of O or those who have it or have not complied and maybe PDP is one of them therefore, we'll not do our work?"
Source: www.dailypost.ng