Fate of jailed fighters still unknown months after Ethiopia truce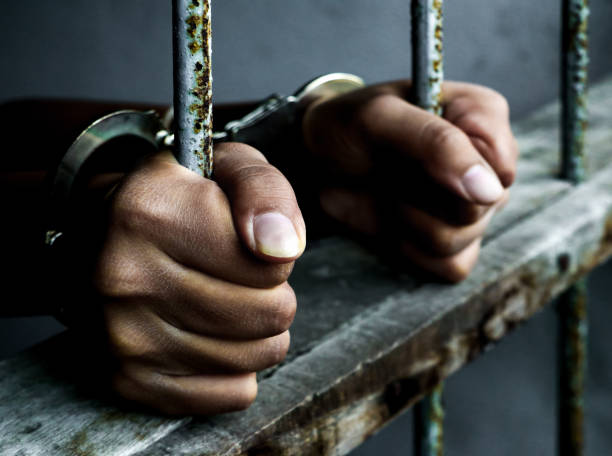 Mebrahtu Tadesse (his real name withheld on request) calls himself a lucky man.
In September 2022, the 22-year-old was an infantryman in a band of fighters loyal to the Tigray People's Liberation Front (TPLF), the governing party of the northern Ethiopian region.
For almost two years, they had been defending the region against federal troops and allies – fighters from the neighbouring Amhara region and Eritrea – sent in by Ethiopian Prime Minister Abiy Ahmed.
Until a ceasefire agreement in November, the conflict displaced about 3.6 million people, according to a 2022 report by the United Nations Refugee Agency (UNHCR). Another 70,000 people fled to neighbouring Sudan, which is now engulfed in its own conflict.
There is no official death toll from the federal government or the one in Tigray yet. But in January, former Nigerian president Olusegun Obasanjo, the African Union's lead mediator in the peace talks, said up to 600,000 people might have been killed in the war.
Almost a year on from the truce, peace is gradually been cemented in Tigray.
Even as the fighting seems to have ended, the TPLF has been deregistered from a government "terror list" and there has been a mass release of ethnic Tigrayans who were in federal security forces before their detention.
An interim administration has been set up in Tigray, telecommunication services and transport links have resumed there and the regional forces have surrendered most of their arms as outlined in the deal.
But some details from the war remain unclear. The fate of hundreds, maybe thousands of fighters and other prisoners of war (POWs) – all of Tigrayan ethnicity – detained during the war, is shrouded in silence.
Mebrahtu was almost killed after being wounded in battle in southern Tigray by forces allied with the federal troops. "The soldiers who captured me wanted to finish me on the spot, but an officer who was on the spot intervened to save my life," he told Al Jazeera.
He was eventually jailed in the Awash Arba prison camp in the Afar region after being shuttled around other prisons in the Amhara region. There, his wounded right leg was targeted by prison guards during beatings; some of the other POWs – died in detention due to diarrhoea, medical neglect, starvation and torture, Mebrahtu said.
A month after he was taken into custody, a ceasefire agreement signed in Pretoria between the TPLF rebels and Ethiopia ended the war. The beatings also reduced, he said.
His story illustrates the opacity surrounding fighters taken in by opposing sides in the war.
On May 5, Mebrahtu was among prisoners in a 55-truck convoy of ethnic Tigrayan civilians and fighters released from the Awash Arba prison camp and sent to Tigray.
Federal government spokesperson Legesse Tulu did not respond to questions from Al Jazeera on how many other prisoners had been released or were still being held.
'An information black hole'
Human rights organisations also have little inkling of how many people are still missing.
"We don't have this sort of data at this moment," Laetitia Bader, the Horn of Africa director at Human Rights Watch told Al Jazeera when asked whether the organisation had an estimate of the number of people detained or missing in connection with the war.
Restriction of movement by the Ethiopian government during fighting has also made it difficult to estimate the overall human cost, said Kjetil Tronvoll, professor of peace and conflict studies at Oslo University and Horn of Africa researcher.
This and a "lack of transparency and access to information on the governmental clampdown on Tigrayan communities across Ethiopia inhibited any credible assessments of the casualties of war and number of Tigrayan detainees in Addis Ababa and elsewhere in the country," Tronvoll said.
"We know that about 16,000 [Ethiopian] troops hailing from Tigray were immediately detained at the outbreak of hostilities," added Tronvoll. "But how many tens of thousands of civilian Tigrayans in Addis and elsewhere in the regions were unlawfully detained, is not known. How many were tortured and killed in detention is also not known."
Since the ceasefire, there has been no word from the federal government and TPLF on the fate of missing and captured fighters.
There were several mass releases of Tigrayan forces before the truce, with the last being in October 2022.
In April, Hadush Tesfa, the new head of Tigray's Justice Bureau, told Al Jazeera that there have been releases of Tigray residents who had been accused by fighters loyal to the TPLF of aiding federal troops and thus were imprisoned before the ceasefire.
Hadush gave no further details about the releases and declined to comment on the fate of fighters still in captivity, saying it was beyond his bureau's mandate.
Addis Ababa has also been silent on the fate of ethnic Tigrayan combatants; even the release of Mebrathu and other fighters was neither acknowledged nor reported on state media outlets. Similarly, Amhara regional forces and Eritrean forces who participated in the northern Ethiopia war have been silent on the fate of POWs.
Human rights organisations say they are concerned about the silence.
"We haven't been able to gather information on issues such as detention without charges and prison conditions being below human rights standards such as on food, hygiene, access to family or lawyers and we generally consider this aspect of the northern Ethiopia war an information black hole," Fisseha Tekle, Nairobi-based legal adviser at Amnesty International told Al Jazeera.
Lack of accountability
Worse still, there have been multiple reports of mass killings, indiscriminate attacks and sexual violence on civilians in parts of Tigray. Ethnic Amhara forces who also captured western Tigray after the war began, reportedly still hold it today and have continued to expel thousands of Tigrayans from there.
The area, which borders Sudan to the west and Eritrea to the north, is seen by the Amharas as their historical homeland.
But not much has been said about justice for them or those affected during the war.
A transitional justice initiative was launched by Addis Ababa – in January 2023 – but observers of the process say no meaningful dialogue with victims, armed groups and others has commenced.
Consequently, some are now sceptical about the initiative's effectiveness.
"Without reform measures that aim at confidence-building in the government institutions, domestic justice and accountability initiatives will likely face a perception deficit which is critical in transitional justice settings," Fisseha said.
Analysts say there is also a lack of clarity in the peace agreement about accountability for the grave human rights violations – including those committed by Eritrean forces – which local media and the UN accuse of still being present in parts of Tigray.
"Who will be made accountable for the mass atrocities against the mass civilian population including mass rapes of Tigrayan women and girls?" Tronvoll asked. "That will be the probably most sticky issue of all to fulfil."
Eritrea, which has a dispute with the TPLF dating back to a bloody two-year border war in the late 1990s, fought on the side of the Ethiopian government.
Asmara was not a party to the Pretoria peace agreement and there is a lingering uncertainty about its post-war role, especially as it has largely avoided giving clear positions on the ceasefire.
In February, Eritrean President Isaias Afwerki told state TV that the agreement was spearheaded by the United States to save Tigray and end the war started by the "TPLF and their masters in Washington".
"Isaias has expressed clearly that his objectives on the war in Tigray haven't been met in terms of annihilating TPLF," Tronvoll said. "We know Isaias's administration is courting Amhara regional elites over the last six months to a year, in that regard, there are rumours of Eritrea training ethnic Amhara forces".
While the debate rages about these issues, Mebrahtu's immediate concern is the fate of his comrades still in detention.
"There were around two dozen blocks of houses containing prisoners in Awash Arba camp [but] I'm among the group from only one block that was released," Mebrahtu said. "I hope the others in the remaining blocks at the camp are released someday."
Source: aljazeera.com