Families face starvation over insecurity in DRC-Uganda border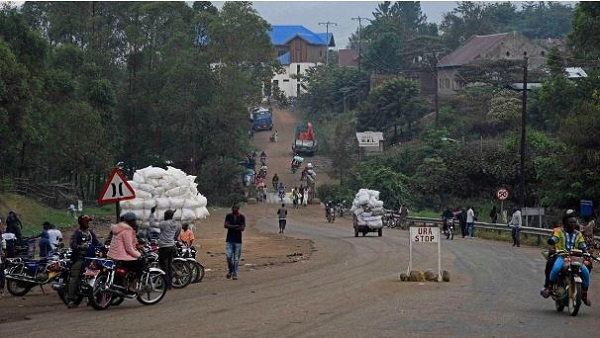 Several residents near the Uganda-Democratic Republic of Congo (DRC) border in the Kasese District face starvation due to insecurity caused by suspected Allied Democratic Forces (ADF) rebels.
According to the residents, many of them abandoned their gardens in the DRC, fearing for their safety after the June 16 attack on Mpondwe-Lhubiriha Secondary School where more than 40 people lost their lives including 38 children.
However, this has exposed them to hunger. We were not able to establish how many residents are affected.
Previously, the residents would cross the DRC using porous borders and rivers to cultivate their gardens.
However, due to the prevailing insecurity, Ugandan security forces have tightened control of the borders. Anyone crossing the Congo is required to use only recognized crossing points.
Ms Rebecca Kyakimwa, 50, says her two-acre garden is in Domena Village, DRC.
She said the crops in the garden, which include cassava, sweet potatoes, and yams, are ready for harvest but she is unable to access the garden.
"Since the ADF rebels incident happened in Kasese, I cannot access my garden anymore because of the insecurity in Congo," she said.
Mr. Manasi Kakuhi had to abandon his garden near the border for fear of being caught in attacks by the rebels.
His family of 10 now faces starvation as their primary source of food is lost.
"When you want to cross to DRC using the main channel, you are required to pay US$ 10,000 ($2.78) at the border and many of us don't have that money. We also fear losing our lives," he said.
"We sometimes hear gunshots at night, and I fear risking my life going to harvest crops from my gardens. We have nothing to eat at home and we are only living at the mercy of God," he added.
The insecurity in the DRC has also affected the business community.
Mr Daniel Bwambale used to deal in shoes from DRC but with the ongoing insecurity in the country, his business has come to a halt.
Source: theeastafrican.co.ke