Eyewitness gives details about MohBad's death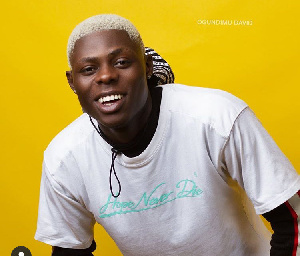 Unexpected remarks have been made by an eyewitness who was present at the hospital where the late MohBad was admitted before his demise.
The eyewitness accounts add more understanding of the tragic events that took place on that fateful Tuesday, September 12.
According to one eyewitness who left a voicemail to repeat his testimony, MohBad was still very much alive when he arrived at the hospital.
This witness claimed to have been in the lobby when MohBad and his buddies arrived at the hospital.
When approached by the witness, who was eager to take a photo with the artiste despite his condition, MohBad showed no sign of smugness.
As can be noticed by the whiteness of his eyes, MohBad posed for the photograph before checking into a medical room.
An abrupt flurry of activity among the nurses and other people in the room where MohBad had been admitted was noticed by the eyewitness 30 minutes later.
The witness claims that the staff told him that MohBad had been pronounced dead. Though MohBad was completely naked, the witness thought it weird that his buddies had quickly removed his "lifeless" body from the hospital.
This eyewitness raised a crucial point: "Why did MohBad's companions not leave him in the hospital for a longer amount of time, allowing the medical professionals to at least attempt to save him? Many others were puzzled and looking for answers as they hurried out of the hospital."
This narrative's credibility cannot be verified because it is based solely on the testimony of one eyewitness. It is still unknown what caused MohBad's death.
Source: mynigeria.com