Ex-fetish priest says popular Kumasi pastor harassing him for car gifted for juju job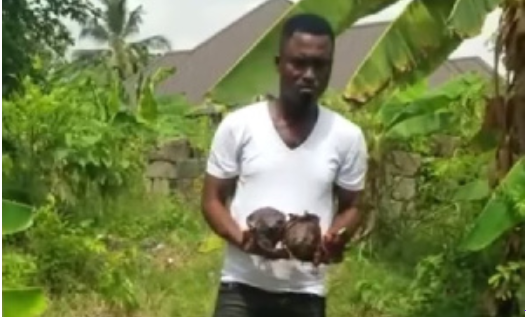 In a shocking revelation during an interview on the Oyerepa Afutuo Show, hosted by Auntie Naa, a former fetish priest, Nana Yaw, exposed Pastor (Sofo) Yaw Paul of Kotwe-Nkoranza, Atwima Kwanwoma District, Ashanti Region, for using black magic in his church.
Nana Yaw, who claims to have repented from his previous practices, disclosed that several years ago, Pastor Yaw Paul approached him seeking black magic to attract more members to his church.
Nana Yaw recounts heeding the pastor's request and providing him with some black magic from the Tano River in Sunyani Odumasi, Bono Region.
The shocking revelation took an unexpected turn as Nana Yaw further revealed that the black magic indeed worked, drawing more members to Pastor Yaw Paul's church as he had desired. The pastor fulfilled his promise of showing gratitude by gifting Nana Yaw a white Toyota Camry and a sum of GHc30,000.
However, Nana Yaw later had a life-changing experience and embraced Christianity, leaving his past practices behind. When Pastor Yaw Paul discovered this transformation, he demanded that Nana Yaw return the car he had gifted him.
Nana Yaw resisted this demand, leading to the pastor's relentless pursuit, involving the use of gangs and the police, in an attempt to retrieve the car.
According to Nana Yaw, his time as a fetish priest saw several pastors troop to his shrine for black magic.
WATCH Our latest Episode with Kennedy Agyapong in South Africa below:
Source: www.ghanaweb.com