While awaiting the verdict of the cases in progress before the CAS, Guibaï Gatama, member of the Executive Committee of FECAFOOT has called on the first vice-president Céline Eko of the federation to take over because of the conviction for tax evasion of the current president.
In a letter addressed to Céline Eko on June 21, 2022, sighted by sportsworldghana, with the subject "Summons to take over the interim due to the vacancy of the presidency of Fécafoot", Guibaï Gatama called the first vice-president of the Cameroonian Football Federation (FECAFOOT), to take control of the federation.
"In line with my commitment, better my fight for the respect of the texts of the Cameroonian Football Federation, and while waiting for the law to be said on the procedure in progress concerning the illegality of the vice-presidents of the Executive Committee in office, that I contest the rest before the Conciliation and Arbitration Chamber of the CNOSC, I have the honor to ask you, as de facto First Vice-President, to kindly ensure and assume the functions of President by of FECAFOOT because of the vacancy resulting from the above-mentioned conviction".
CLICK HERE TO DOWNLOAD PRESS RADIO MOBILE APP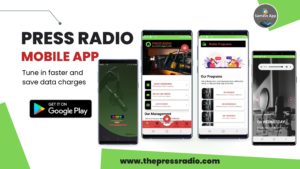 This the day after the conviction by the Spanish justice, of Samuel Eto'o to a prison term of 22 months, for "tax evasion".
By arguing that "Spanish justice provides that when you are sentenced to less than 24 months in prison, you do not go to prison, and you commute the sentence to financial penalties". Arguments used by many "defenders" of the current president of FECAFOOT.