Ethiopia's embassy in Sudan damaged in attack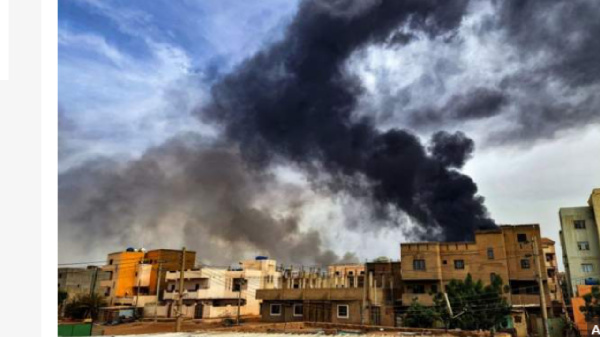 Ethiopia's embassy in Sudan's capital, Khartoum, has come under attack from heavy weaponry, a senior Ethiopian official has confirmed.
No casualties were reported from Tuesday's onslaught but the embassy was partially damaged, Yibeltal Ayimiro Alemu, the Ethiopian ambassador to Sudan, told the BBC.
The Sudanese paramilitary Rapid Support Forces (RSF), which has been fighting the army since 15 April, has blamed the military for the attack.
The Sudanese army has not commented.
It is not the first time the Ethiopian embassy in Khartoum has been attacked.
An employee of the Ethiopian embassy in Sudan told the BBC that the embassy had been attacked by air strike three weeks ago. A security guard was wounded and windows were shattered, the staff member said.
More than 5,000 people have died in the conflict and forced five million others from their homes, according to the UN.
Source: bbc.com