Poland's president arrives in reserve plane after emergency landing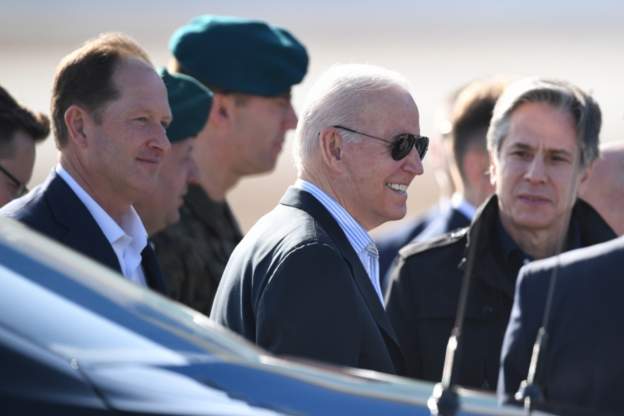 As we reported earlier, the plane carrying Poland's President Andrzej Duda to meet Joe Biden in Rzeszow, eastern Poland, was turned back en route and had to make an emergency landing in Warsaw.
Duda has now arrived at Rzeszow airport in his reserve plane, after an earlier technical problem.
Biden's motorcade had already left the airport so he can meet members of US military based nearby, the BBC's Dan Johnson reports.
But the leaders' schedules have been adjusted so they can still meet later.