Empress Njamah marks 1 year anniversary of Ada Ameh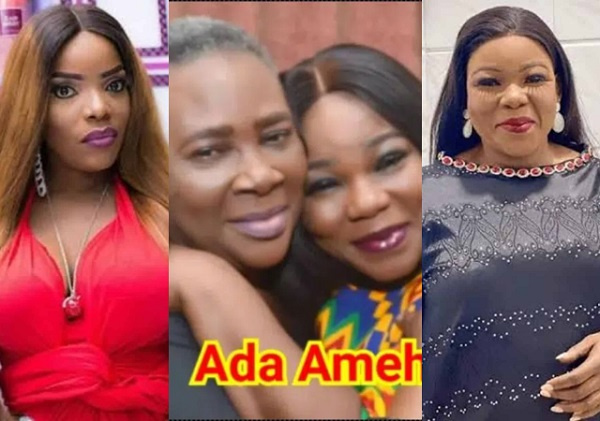 Empress Njamah, a Nollywood actress, has paid tribute to her friend and fellow actress Ada Ameh on the first anniversary of their friendship.
Recall how the actress Ada Ameh died a year ago after passing out while chatting with a few friends in the home of a well-known businessman?
Ada Ameh posted on her Instagram story a few hours after it was reported that she had passed away, shocking the majority of Nigerians with the news.
Empress Njamah has taken to her Facebook page to pay tribute to her dear friend, reminiscing about some special memories and times she shared with Ada Ameh when she was alive.*
"It's a year already. Those special memories of you will always bring a smile if only I could have you back for just a little while then we could sit and talk again just like we used to do. You always meant so very much and always will do too. The fact that you're no longer here will always cause me pain but you're forever in my heart UNTIL WE MEET AGAIN.
Just a year and you're forgotten, such is life…
I MISS YOU EVERY SINGLE DAY ADA AMEH".
Source: www.gistlover.com