Human Rights Watch has accused the Egyptian government of severely curtailing the ability of environmental groups to carry out their work, even as it prepares to host the COP27 climate summit in November.
The campaign group says the government has imposed arbitrary obstacles that have debilitated Egyptian environment organisations, forcing some activists into exile and others to steer clear of important work.
Human Rights Watch interviewed 13 activists, academics, scientists and journalists working on environmental issues; they described tactics of harassment and intimidation, creating a general atmosphere of fear.
CLICK HERE TO DOWNLOAD PRESS RADIO MOBILE APP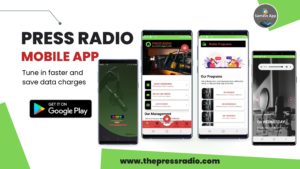 At the same time, they said there had recently been increased tolerance for environmental activities that were not critical of the government.