Edward Asare Selected as AGYLE 2023 Candidate: Pioneering Digital Transformation and Inclusive Leadership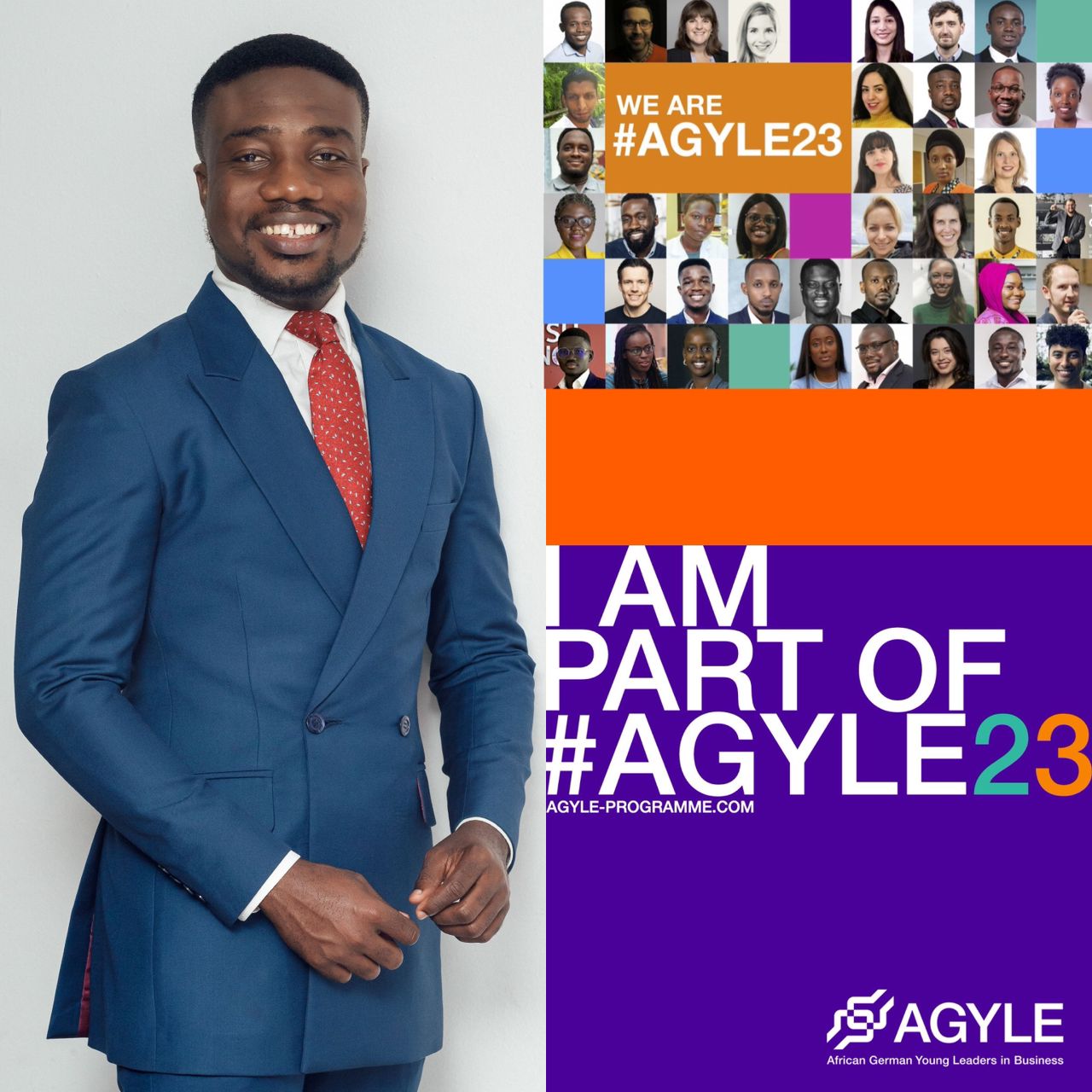 Edward Asare, a Digital Marketer at UBA Ghana Ltd, has been chosen as one of the 40 candidates for AGYLE 2023 in Berlin, Germany. AGYLE is a program that brings together young leaders from Africa and Germany to build connections and create a network for businesses. Edward Asare will join other young leaders at an event where they will work together to come up with new business ideas and ways to help both continents.
AGYLE's focus this year is on digital transformation, which means using technology to change the way things are done. This transformation affects how we work and how we live. It offers new opportunities for people to connect and create new types of businesses. However, it also brings challenges, like making sure everyone has access to technology and chances for success. Young leaders like Edward have a big role in making sure this change is positive for everyone.
In 2023, AGYLE wants young leaders to share their ideas about how digital changes can help create a future that's good for the environment and includes everyone. This means looking at areas like education, healthcare, and business, and finding ways to make them better using digital tools.
Edward Asare is not just a Digital Marketer; he's also an expert in media, PR, and blogging. His passion is helping people and businesses get noticed online. Currently, he works at UBA Ghana Ltd, where he helps the bank with its digital marketing efforts.
Edward has spoken at many events to inspire and teach others about digital media.
His expertise and insights have made him a top influencer on platforms like LinkedIn, especially in PR and Digital Marketing. His work shows how digital technology can create positive changes for businesses and people.