A driver, only identified as Arhinful, has been shot dead in a highway robbery that occurred at Ekumfi in the Central Region around 4:00 am Friday morning.
Arhinful was reported to be transporting foodstuffs in his vehicle with registration number GT 5863- 19 to Accra when the the unfortunate fate befell him.
Speaking in an interview on Adom FM's Dwaso Nsem, Arhinful's mate who gave his name as Agya Badu said his boss was shot as he attempted to escape from the robbers at a roadblock.
ALSO READ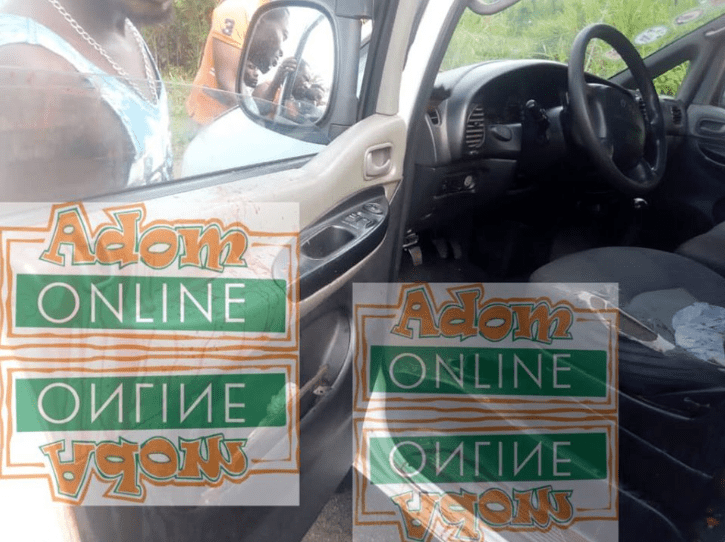 Agya Badu who said news of such robberies had been always rife on the road confirmed that there were four people in the car at the time of the attck but only his boss lost his life.
He explained that while they were on their way, they met the robbers who signaled his boss to stop with the aid of a torchlight.
He said when his boss, Mr Arhinful suspected that those signalling were not police officers, he attempted to turn around only to be shot by one of the robbers who was standing close to where he was attempting to do the turn.
According to him, he fell from the car upon hearing the gunshot on to return minutes later, he found his master dead with a gunshot wound to his head.
Meanwhile, another driver, Nii Darko, who witnessed the incident, disclosed that passengers were robbed off their monies and other valuables occasionally.
The robbers who were masked and believed to be young men, Agya Badu narrated, forced the occupants of the vehicle to lie facedown as they took his sale of the day worth GHc370 from him.
The robbers also took away undisclosed amounts of money from other passengers on the buss," he said.