Doris Boaduwaa scores twice to propel ZFK Spartak Subotica to the next round of Uefa Women's Champions League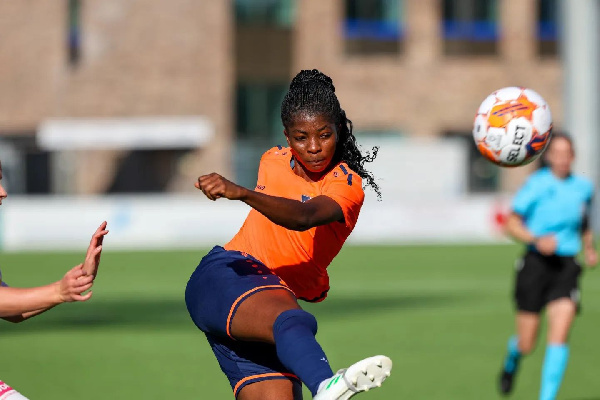 Ghana's Doris Boaduwaa scored two goals in ZFK Spartak Subotica's 2-1 against KuPS on Saturday afternoon.
Boaduwaa started the game at the Køge Stadium and lasted the full 90 minutes.
KuPS receives a throw-in from the right side in the third minute, and the ball is nearly sent into the penalty box. The most alert player among the players that had gathered in front of the goal, Aino Kroger, sent the ball past the defenseless Jefimija Skandro and into the Spartak goal from close range.
The advantage held by the Finnish women only lasted eight minutes when Doris Boaduwaa, who was in the penalty area, got the ball and scored to tie the score at one. When Boaduwaa scored in the 26th minute, she almost rejoiced, but the goal was called back for offside.
Ann Mackenzie Langdok passes the ball to Doris Boaduwa in the 63rd minute. Boaduwaa makes a wonderful play in front of the goal to extend Spartak's lead to 2-1.
Ann Mackenzie Langdok received a second yellow card and was sent off in the 80th minute.
Source: footballghana.com