Government has rebuffed former President John Mahama's accusations that it has abandoned the Community Day Schools project he bequeathed it.
According to the Deputy Education Minister, Dr. Yaw Adutwum, the Akufo-Addo administration was already ensuring the completion of the schools dotted across the country.
Maham recently expressed worry over what he  says is government's failure to continue the projects – citing the Community Day  School in  the Central Gonja District as one of the many abandoned across the country.
Mahama said he was disappointed the projects, which could transform education in the country were being left to rot under the Akufo-Addo administration.
"In my round touring communities across the country, I have drawn attention to the criminal abandonment of projects and this is one very good example.
"This is an almost complete project of Secondary School and Community Day School…you can even see fire extinguishers installed and ready to go…this is one of the 23 World Bank-funded projects," he told journalists on a tour.
"If you go across the country you will find them at different stages of completion… some are almost completed yet they remain unoccupied. If you look at the children in that community and its surrounding communities they have to travel several kilometres to go get secondary education when a secondary school is at their doorstep," he said.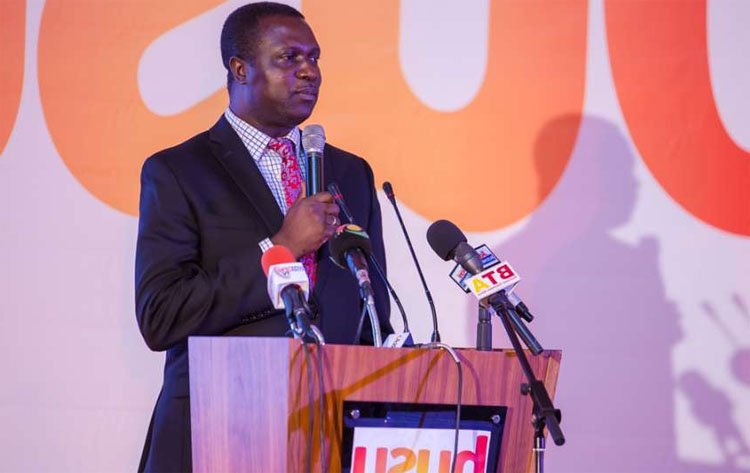 But speaking on the Morning Starr Wednesday, the Deputy Education Minister rejected the former president's claims, stating that the schools are being completed by the current administration.
"John Mahama should relax because we are already ensuring the completion of the schools," Dr Adutuwum told Morning Starr host Francis Abban. "He shouldn't come and instruct us."
"The community-based schools funded by the World Bank have been completed. The school in Adaklu for instance has been completed and will be used by students very soon. There are some of the schools that are about 5 miles away from town and that is a challenge. We are considering putting up dormitories to have those schools running," he added.
Spokesperson for Mahama Joyce Bawa Mogtari, said before the Mahama government left they had about 64 community-based Senior High Schools that were near completion but they have been abandoned.
Speaking on the Morning Starr, Moqtari urged President Akufo-Addo to ensure the projects are completed if he is committed to ensuring every student gets good education.
"I also think he should complete projects so that they are put to good use," she told Francis Abban.
"We cannot afford to see any of the started projects go to rot. We need to complete them to ensure our children get the best," she added.
Source: Ghana|Starrfm.com.gh