Development matters at the new global financing, its specific importance for Africa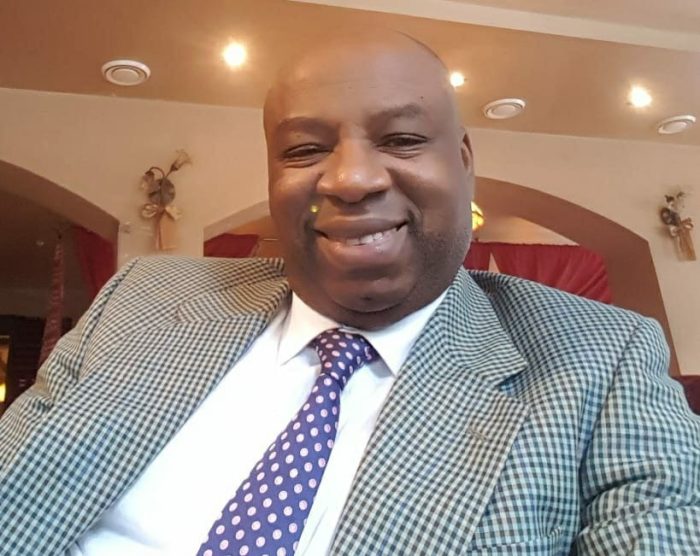 French President Emmanuel Macron called for a global conference held for two days in Paris aimed at taking stock "of all means and ways of increasing financial solidarity with the Global South." The first credible significance here is that it attracted high-ranking officials from international organizations, global financial institutions and government officials.
In fact, many of the prominent issues are closely interconnected with development, the environment and finance, which confront nations across broad geographical regions over the years. Many developing nations in the southern hemisphere are currently debt-trapped with multilateral development banks in an attempt to transform their untapped resources on the basis of securing financial credit.
As we watched the attentively multifaceted deliberations at this conference, the primary objective was to consolidate collective in drawing up comprehensive programmes to address the growing development needs to eradicate poverty, climate change, and measures in controlling environmental disasters. These are basic but complicated, particularly for Africa.
From above, that could be one key reason why Macron told global leaders that no nation should have to choose between tackling poverty and dealing with climate change at a summit tasked with reimagining the world's financial system. The Summit for a New Global Financial Pact is aimed at finding the financial solutions to the interlinked global goals of tackling poverty, curbing planet-heating emissions and protecting nature.
In his opening remarks, Macron told delegates that the world needs "public finance shock" to fight these challenges, adding the current system was not well suited to address the world's challenges. "Policymakers and countries shouldn't ever have to choose between reducing poverty and protecting the planet," Macron said.
Leaders attending the summit include Barbados Prime Minister Mia Mottley, who has become a powerful advocate for reimagining the role of the World Bank and International Monetary Fund in an era of the climate crisis. Mottley told global leaders at the summit that the international financial order needs "absolute transformation." "We come to Paris to identify the common humanity that we share and the absolute moral imperative to save our planet and to make it livable," she said.
South African President Cyril Ramaphosa simply put, "The financing must be predictable and certain." Most developing nations have received financial pledges during bilateral negotiations with external partners, mostly in the United States and Europe and now from Asian leaders such as China. Experiences show that the scale of financial support needs to consider the level of sustainability of development and the magnitude of the expected growth.
IMF Managing Director Kristalina Georgieva, on stage together for the first time the new World Bank President Ajay Banga, have equally emphasized debts, climate and financing for development. In a rapidly changing and unbalanced world, the necessity for partnership has become paramount. Africa's development has more or less improved compared to 10 or 15 years ago. The African Union's development agenda under the 'Africa We Want' and the creation of a single market are aspects of the Agenda 2063.
This brings to the fore that Africa is steadily and increasingly improving in the world. At the same time, Africa's population is growing and is expected to reach (double) 2.5 billion by 2050. Resources, both natural and human, are largely untapped. Investing in youth entrepreneurship, women's empowerment, and transferring technology to agriculture and industry should guide external lending financial institutions.
Arguably there are obvious challenges and obstacles influencing the global development, which some experts pointed as formulation of polices and approaches, and the rapid changes in the geographical environment. International Monetary Fund (IMF), the World Bank and other financial institutions have, at different times, blamed for exercising full-fledged control of and imposing stringent rules or conditions on their crediting nations. These creditors are trapped in debts. Currently, a number of African nations are debt-trapped in their bilateral relations with China.
"Many vulnerable, lower-income states have been overwhelmed by economic shocks, debts they cannot pay, and the effects of climate change – a crisis to which they contributed very little, but which is costing people in these countries dearly. These are unprecedented challenges that require a rethink of how the world's financial architecture is set up," said Agnès Callamard, Amnesty International's Secretary General.
"Unsustainable levels of debt can have grave implications for economic and social rights. The cost of servicing existing debt can divert essential financing away from crucial social spending. Coordinated international action offering debt relief can transform the ability of governments to invest in economic and social protections, supporting their capacity to protect the rights of their people," in her views. Therefore, all creditors – states, private creditors, and international financial institutions – should cooperate to ensure timely debt relief for all countries in and at risk of debt distress and consider all options, including debt restructuring and debt cancellation.
As widely discussed, and especially in the eyes of economist strategists and researchers, while Western lenders and policy makers try to preserve the existing rules relating to finance, most of them have seemingly failed to fulfil the pledge to provide $100 billion annually to help states mitigate and adapt to climate change. A separate loss and damage fund has yet to be funded and become operational.
Researches indicate the financial capacity to cope with a fast-changing, more shock-prone world. Financial resources are much larger in some places than in others. But it still has huge imbalances. Georgieva and Ajay Banga shared similar views, as they underlined these development disparities at the conference, that the youth in some places and capital in different places. Unless we build a bridge for capital to flow where young people are (to create jobs and prosperity), not only would it undermine prospects for growth, but it would also undermine global stability.
For the International Monetary Fund and for the World Bank, this translates into the imperative of a change in mindset. Therefore, the requirements are that these institutions address macroeconomic and financial stability, growth and employment in the global south, including the majority of the nations in Africa.
What does that mean in practice? It means a more comprehensive view of the resilience of people – to ensure they are educated, healthy and have good social protection. It means a more comprehensive view of the resilience of society – not just in the banking sector – because when society is unfair and unjust, the economy cannot deliver the best fruit for all people.
It is highly appreciable that both the Bank and the Fund have itemized mobilizing for more concessional and grant financing as a first-step priority to close this financing gap, showing greater commitment to offering support for the most vulnerable borrowers. During the next joint meeting slated for October 2023 in Morocco in the African continent, there is already a plan to start with the Poverty Reduction and Growth Trust (PRGT).
An indication and a clear signal that Africa is receiving greater attention in its development endeavours, the promised to help rechannel Special Drawing Rights (SDRs). The target for such rechanneling was set at $100 billion. In addition, the $60 billion in pledges are also to be channelled through the Resilience and Sustainability Trust (RST) and through the PRGT.
China, a major global creditor, has come under scrutiny for its lack of participation in multilateral efforts to ease the debt burden on developing countries. The summit comes amid growing recognition of the scale of the financial challenges ahead. Last year, a UN expert group said developing and emerging economies, excluding China, would need to spend around $2.4 trillion a year on climate and development by 2030.
Strong global personalities follow similarly-motivated and confidence-building statements very indispensable for developing nations. For instance, Secretary-General António Guterres renewed his appeal for ambitious reforms to the international financial architecture and presented his proposals – including an SDG stimulus – to support better developing and emerging economies and put them back on track to achieve the Sustainable Development Goals (SDGs).
By Professor Maurice Okoli is a fellow at the Institute for African Studies and the Institute of World Economy and International Relations, Russian Academy of Sciences. He is also a fellow at the North-Eastern Federal University of Russia.
Source: Professor Maurice Okoli| Contributor